I haven't had a chance to really sit down and paint seriously for a long time. Still, I've been bad about taking pics of what I have been able to get to, and I gotta fix that.
I've started an experiment with the miniatures set for Return to Dark Tower, starting with the quest markers (the only objects that explicitly need paint). These came with a wash, same as the hero figures in the core set, but for some reason they decided to go with a black wash on black plastic. You can guess the effect is basically: dirty looking black models. Thankfully(?) the wash on these things seems more like a dip, so I figured some simple drybrushing would go a long way and act as a good-enough base for a primerless solution.
It's not without its frustrations, but so far so good—at least insofar as the barely-adequate standard I've set for this job.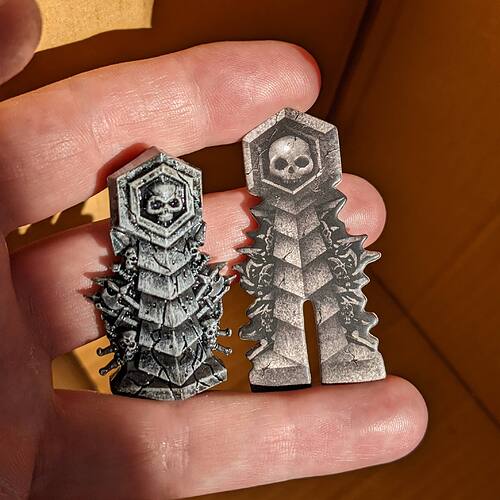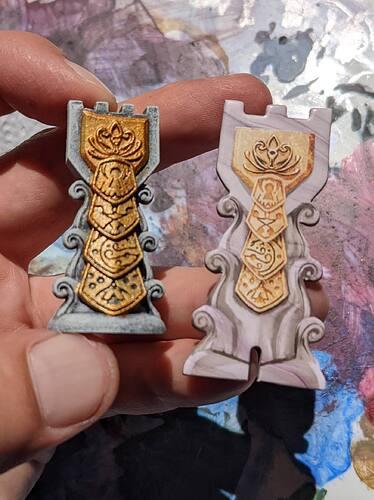 Those took less than 5 minutes in actual paint-time and the coat feels robust after a proper cure. I think I'll move forward like this!