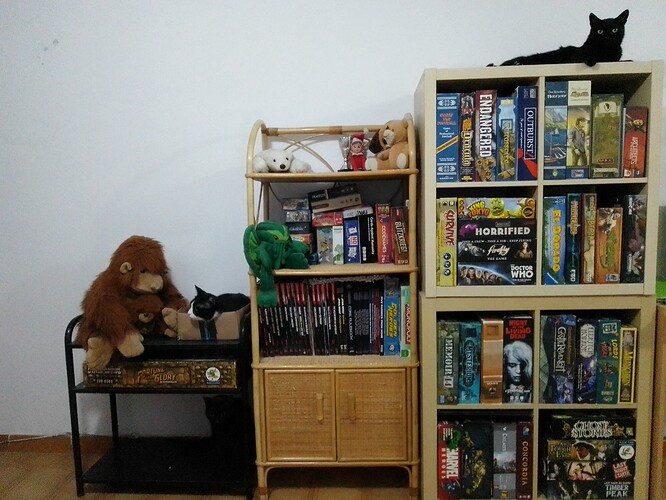 Did a little reorganising with two new units. Clearly every Kallax has to come with its own feline guard.
They used to pack them in with every purchase. Shameless cost-cutting IMO.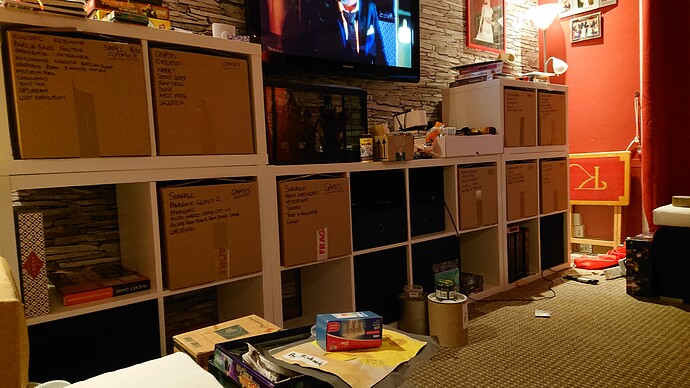 Currently packing up about half our house and then moving out for a week so that builders can carry out repairs on the first floor that's dropping. Previous owners removed a wall they shouldn't
I could never get the cams tight enough to keep the shoulders in place.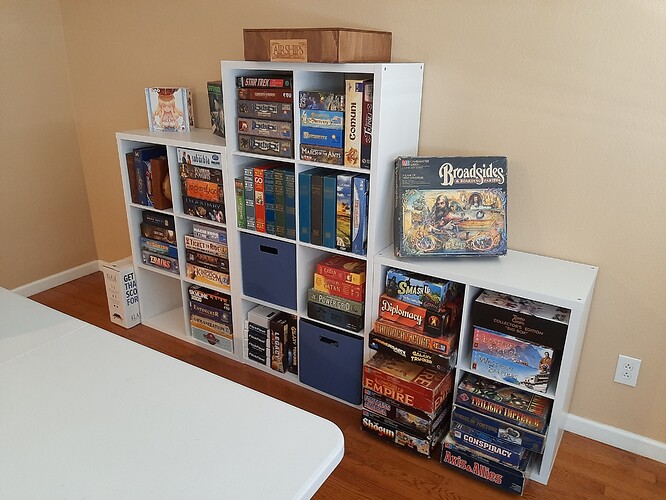 I finally have a house for the first time, so the games are out of the boxes for the first time

bought a whole array of imitation kallax for the occasion