Nah, like 18XX everyone I'll play a COIN with owns the game.
Note to self: do not attempt to do a maths trade during a week where the only accessible computer is my phone…
Reasonably happy with my first run of the UK Maths Trade. However, some poor sod obviously didn't use duplicate protection and has 3 copies of 3 different games.
Re run coming
Well I'm on 0 trades, but did only accept cash offers
I had a few sales then the maths trade,
So leaving my collection are
Antiquity
Testament
Tramways
Shamans
Forks
Codex Naturalis
Mystery Rummy
Which leaves On Mars and Last Train to Wensleydale as my last games in the sell trade list.
0 for me so I have
Rallyman
Villagers with some KS bits
Art Robbery
UK based but if anyone wants to make offers, I'm happy to do a decent deal on here
SO I got a 10EUR voucher (min 40EUR spend) from Philibert, which is basically free postage but I can't find anything I want, so I'm done I guess?
June UK Maths trade is up
FB reminded me that (gulp, in 2016) I went to the "London Gaming Market", which I think is every 3 months? And by coincidence it's also taking place today! (At the time I was more interested in the retro computer games, but it had a lot of boardgames too.)
Does anyone know it / go to it?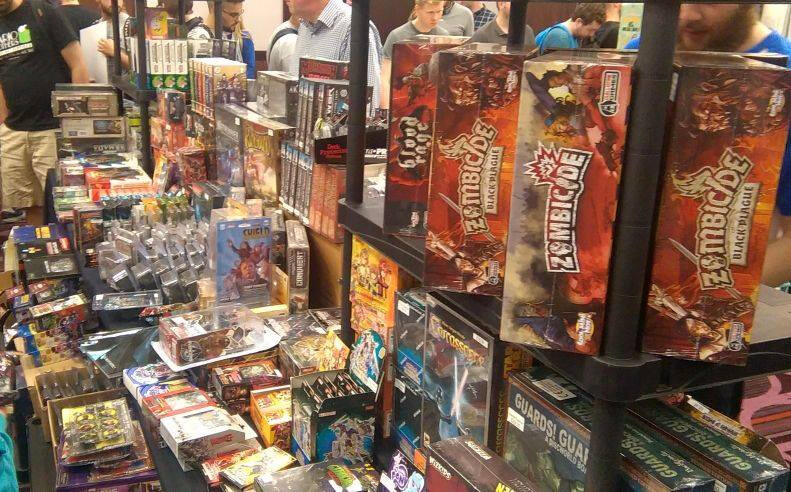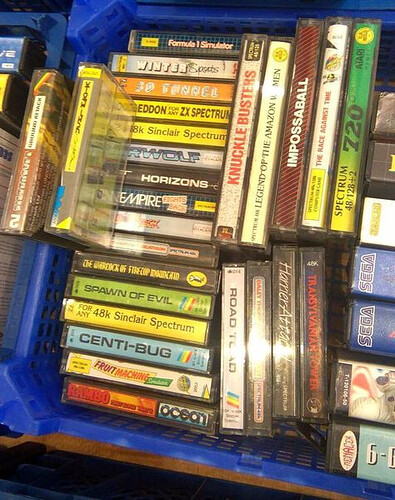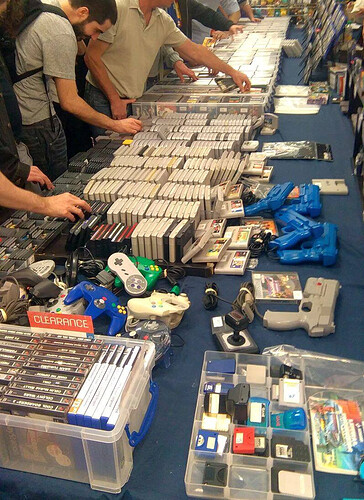 Tried it before and it was pretty cool. That's also when I found out that Suikoden I and II goes for triple digits.


I've been getting some BGG item subscription pings this morning for a UK auction that's starting to look pretty good (new items seem to be coming in still). I know UK folk don't watch BGG auctions as much as I do, so I thought I'd point it out:
Sadly, it sounds like this user is near-liquidating their entire collection (which is very large, according to BGG), and may be willing to part with items not necessarily listed in the GeekList (probably just the multiplayer ones? I'm not sure)
I've corresponded with him occasionally. He can be both pleasant and hugely annoying, often in the same post.
At the minute, I'm only getting hugely annoying vibes. As with most people I reserve full judgement until I meet them though.
Not offering PayPal as an option (I'm happy to pay the extra to cover fees) at least makes me think twice.
What's listed is expensive. Made an offer for a couple of unlisted things which I expect will be rejected
Yeah, the prices are a bit high (based on my understanding of GBP). But he has a lot of games to move and it was hard to tell in how much of a hurry he might be to get them goned.
If I remember correctly, I got the old edition of Container from him. He's a legit seller at least.
They're selling Container 10th Anniversary for £150.
lol I got the old one and the expansion for less.