That's right, I'm doing it. Possibly the most controversial question that exists in the UK… I've seen shouting happen over this in an office. I've seen online discussions run to 100s of angry posts.
@Griffster77 posted this helpful image over here but it belongs in its own thread:
Which goes first, the Jam or the Cream?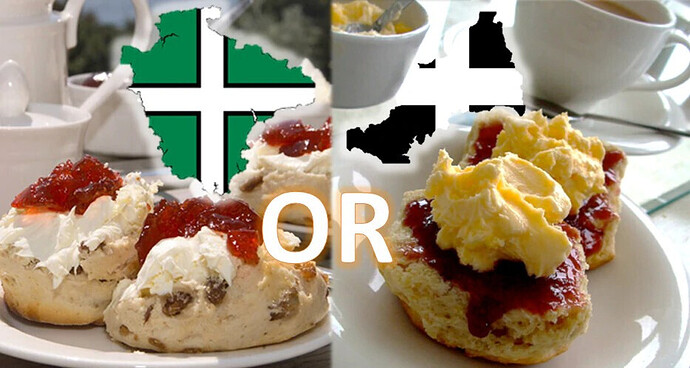 Now, I don't have a strong opinion here. I'm not an expert and everyone should eat this thing because it's absolutely delicious. But… surely the cream is instead of butter? And goes first? Hides