Now that SHUX has been delayed for a year, I hope to see lots of you at AwSHUX!
In a twist, I'll probably have a harder time attending virtually! Hard to justify sitting in front of a screen to watch-and-play while my partner solo-mode's baby next to me, compared to actually planning for and getting out for a day. Out of sight, out of mind I think. But we'll see if I can catch at least some of it.
[EDIT] I guess nothing's harder than impossible though. The cancellation isn't a shock.
The solo mode is a lot harder than the 2 player mode. This becomes especially true when you start getting the expansions
Hopefully I'll see you next year gang

I wasn't planning on attending SHUX 20 and was toying with the idea of going for '21. Maybe that'll be a thing that happens
As it stands I will likely never attend SHUX in Vancouver so for me AwSHUX is actually a 'good thing'. However given how we got here that seems like a particularly bitter silver lining to this cloud.
Oct. 16-18. Well, I'm interested. Half a year without face-to-face boardgaming with adults has been weird. This won't change that, but if I can pitch it as a once-a-year treat to myself, maybe I'll be able to attend for a day or so.
I'll definitely be attending seeing as I have an abundance of annual leave yet to be used. I might consider 2021 as well!
Aw SHUX i'm In!
Sux in general though,
Sigh.
Ooooh, I'm interested! My thesis is due mid September, and my finals exam is likely to be early October, so by mid October I just might have a Normal Life™ again.
It feels weird even saying that.
I went to the first two SHUX's and had a great time! Funds prevented me from going last year and this year, though I'm hoping for 2021. I feel bad for those who are going to miss out, but happy that they and I can participate in AwSHUX, and that they get to roll over to 2021.
It's a bit of a slap that they've chosen Tabletopia, the only major online boardgame platform that's not available for Linux, but I suppose I can try to build a Windows virtual machine to run it.
I wasn't even planning on SHUX 20, so at least to have the option is nice.
SHUX'21 though, that could be happening, it would be nice to visit Vancouver for a week or so and throw it in…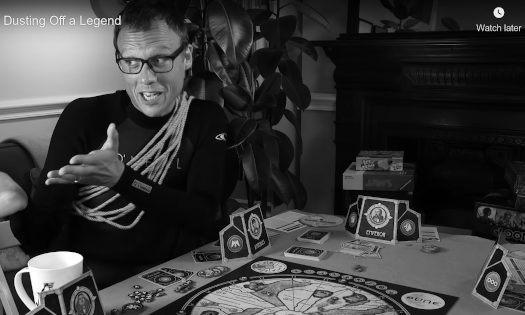 Hundreds of Horses
At last, the prophecy will be fulfilled…
Its a game that ages well tho…
Husband and I will definitely be in for some stuff after work Friday, most the day Saturday, and late Sunday. His birthday is the following Monday so his family has claimed us for lunch on Sunday. Hopefully those TBAs don't turn out to be too exciting!
What are people planning? It's be good to get involved somehow.
Hopefully Tabletopia won't kill my laptop