So… I may have a dice problem. Not the sort where I have 200+ in the house, just that I consider them beautiful objects I'll pay money for.
My latest kickstarter update wasn't for a game I backed, but instead for some handmade D4 dice (which okay, are technically a game too but I'm buying them for the dice). ( ChamboulDé ! A new game with five D4 by Roger Meunier — Kickstarter )
And my favourite D6 is made out of frickin' AMBER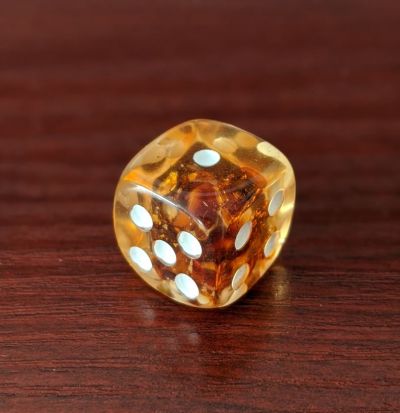 Anyone else got a dice problem?

Do you need the latest box of metal D20 sets? (Okay, I have one). Have boardgames meant that your D6 collection is now the size of a shoebox?