I live to serve, my dude.
ME right now:

…

I also love Faunts, a great Edmonton band, and Dragonette; I don't know what part of Canada there're from. What im trying to say, is look to Canadian bands. They're great!


I've been on a Rage Against The Machine kick recently, and reminding myself how damn good those albums are. In the process I ran across this funny story:
I particularly liked
"I used to like peanut butter until I found out it has goddamn peanuts in it. Now as far as I'm concerned it's completely done."
and
"I used to be a fan until I found out how your band feels about The Machine."
The changing of 'Are we the baddies?' to 'Are we the Machine?' was my favourite.
I just don't get people raging at celebrities, whether they be musicians, film stars or whatever, for having political opinions. They are human and therefore almost certainly have an opinion.
Subtype of the general assumption that everyone is Just Like Me, and then they suddenly prove they aren't?
Been eyeing up an amplifier and pair of speakers for a while now but had been putting the purchase off to see whether prices would stabilise. Covid, the components shortage and inflation all did a number on hi-fi prices.
Took the plunge today, they arrive Friday

Ooh, whatd'ja git? I'm a recovering stereo weirdo.
Yamaha amp, Elac bookshelf speakers and the company threw in all the interconnects I'd need and some free stands.
Free interconnects? But that's how they gitcha! I already like your seller. Heheh.
So I've just noticed one of these in my pantry…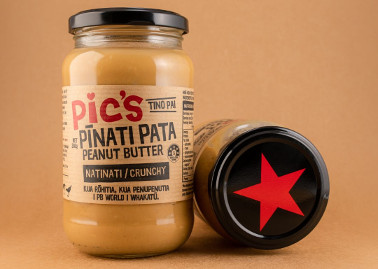 Which is, you know, not unlike…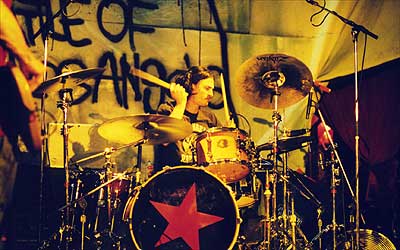 Part of me wants the whole thing to have been a marketing stunt :‍)
My living room has been taken over by cardboard boxes.
Amp is unpacked. Stands are assembled. I've just spent the last little bit terminating some speaker cable.
Took me longer than I'd like to admit to realise the speaker terminals on the amplifier had little plastic bungs in them. Wondered why my banana plugs didn't seem to fit.
Tea break now, then just got the speakers to unpack.
I bought some banana plugs that had shrink fit plastic on the plugs. (Why? Why?). It took a while to figure out why nothing worked. (A review of the plug mentioned it….)
Anyone else listening to 100 gecs. If nothing else you have to love their album naming convention (album 1 - 1000 gecs, album 2 - 10000 gecs).