With a vampire painted, guess I need a Van Helsing as well.
This is an old Warhammer Quest Witch Hunter hero model.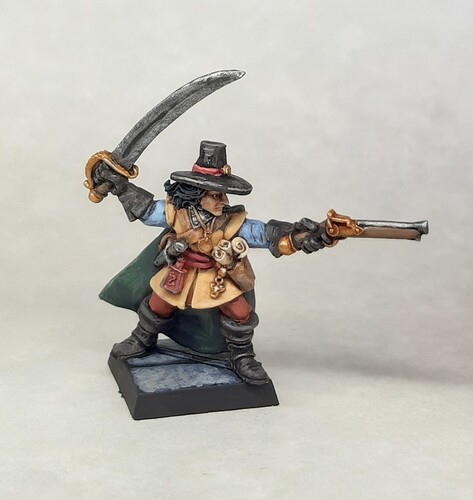 Finally got back to both the 3d printer and the painting table thanks to a friend who wanted a model for his d&d game. Though I'd print a bust and give it a go without the airbrush for a change. Not finished yet, but some WIP pics…
Think I'm done with this one now.

Feel pretty good about it considering how long it's been since I painted last.


I'll have to get another bust going on the printer soon.
Finished another 4 Descent Legends of the Dark models… this time the 4 Blood Witches.
Their robes are technically 4 different colours of red, but gosh it's hard to tell in the pictures… or IRL, if I'm being honest. That's okay, I'm happy with them… but mostly I'm glad they're done.
I'm happy with how they look.
2 Fae will be finished "shortly" (probably today?), and then… only 16 more models to go.
There are 42 models in my copy of the game (I have 2 Centurions, it should only come with 1, but one was a early-purchase promo), which means I have currently painted 24 models.
This is taking forever, and it is really hard to keep up the motivation to finish this with everything going on in the world. But I will try.
Good work @Marx. I'm always impressed at how you stick with getting box contents all painted up. I've just finished up a few models that I've had for over 25 years. Whilst it is fun to paint old minis with a bit more experience, I do wish I was a bit more dedicated in seeing things through when I was younger.
Anyway, some pictures. A few models from the Lair of the Orc Lord expansion for Warhammer Quest, including my first ever attempt at OSL on the snotling.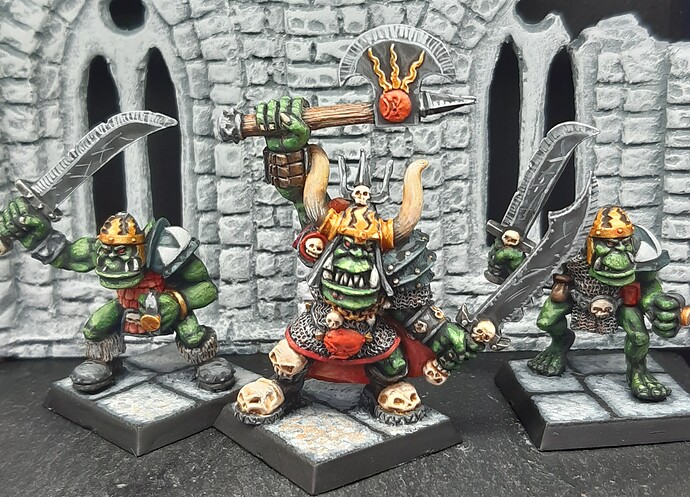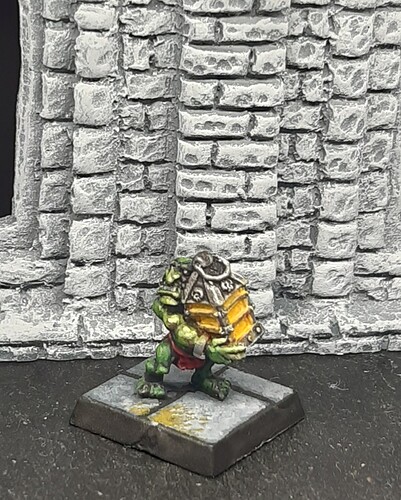 I'm glad you didn't see projects through when you were young. Getting to see these now is an excellent nostalgia kick. Great job on these, the boss orc jumps out at me, your colour scheme is particularly well balanced on it.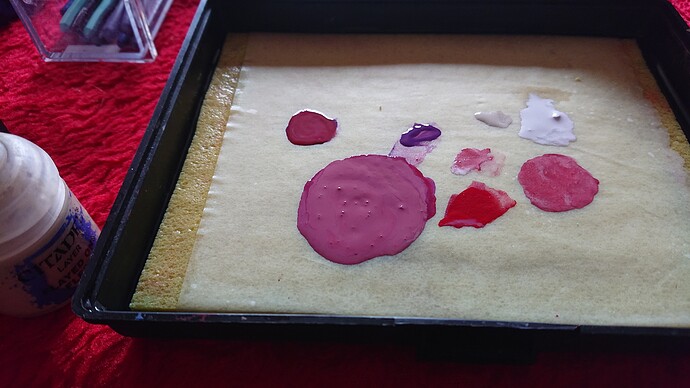 Spent a good while just making an absolute mess trying to mix a good pink for the hood etc on Spider Gwen for Marvel Crisis Protocol, getting nowhere.
Then i had a brainwave when i remembered i'd bought my daughter this paint by numbers kit a couple of weeks ago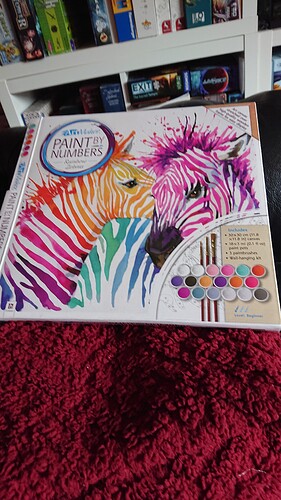 Figured i might be able to find the right colour in there