I have a vision… of a bunch of us getting together in a well-ventilated room to play games.
Original post, now largely obsolete

I can hire a room in the local library (at Bourne End, a bit west of London) that will take 20-30 of us. I've used it for boardgames before. There's parking on site; a railway station, supermarkets and restaurants nearby; and hotels are not too far away (though not really walkable).

After a quick poll of long-term site members, the feeling seemed to be that (given how far some people would be coming) this should be an all-weekend event. Of course if you can only make one day you're still welcome.

I don't want to commit to a formal COVID policy yet but I am a lot more paranoid than the UK's government and I would expect it to be something like "test beforehand, masks all the time, step aside to eat or drink, windows open as much as possible". This will depend on infection rates closer to the time. Unlike a hotel event, nobody else should need to come into the room while we're using it.

Cost to be determined, but this is not intended to be a profit-making exercise. I'd expect something like £10-£15 for each day depending on numbers. Any surplus will go to the site costs fund.

Please let me know the best dates so that I can set up a room booking.

[poll type=multiple results=always min=1 max=8 chartType=bar close=2022-04-22T22:45:00.000Z]

6-7 August
13-14 August
20-21 August
27-28 August
3-4 September
10-11 September
17-18 September
24-25 September

[/ [poll ]
Everything is confirmed. We have the room from 9am-11pm on Saturday and 9am-6pm on Sunday.
Wakeman Road
Bourne End
Buckinghamshire
SL8 5SX
51.57939 -0.71056
The library will be open to the public between 10am and 1pm on Saturday - outside those times I'll need to let you in. If you don't already have my number, PM me.
(if I need to let you in it'll be the small door off to the left; if you need a flat access I'll be able to open the front doors, but apparently this takes a while)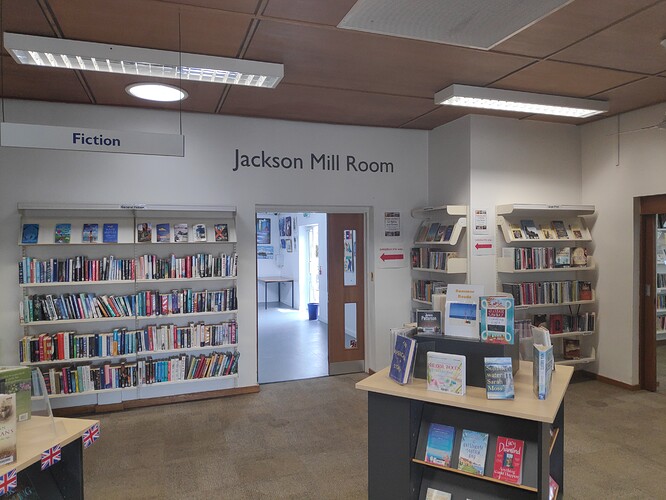 Bring food and drink; we have access to a kitchen with kettle and microwave, though that'll mean going through the library to get there and back.