For the first time, I tried out the "find-me-a-game-o-matic" feature on the site. I was given a couple recommendations that I agreed with! However, I was also presented this abomination of a figure: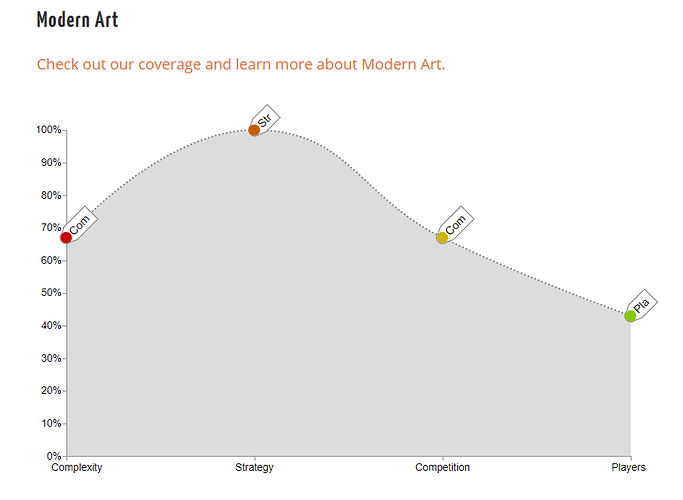 There's a lot here to make you scratch your head:
The big one: why is this a scatter plot? (It ought to be a bar graph, if not simply a table). At the very least get rid of the dashed-line interpolation.
"Competition" as a category is perhaps not the right word to use here (competitiveness is mostly a mentality or group dynamic and less a property of the game). I think "conflict" more properly conveys what is meant.
The idea of an "X% Players" score is a bit silly. Maybe a notion of "scalability" works better here? Some games are only good at a very specific player count, and other work great with lots of different numbers of players.