We normally just play until we get bored

Scoring is rubbish. Just ignore it
Great game though
We (local game group) play "Street" Concept:
(random player, call them A) gets a card
someone else calls out a random number (or rolls a d9) to find which entry
A gives the clues
whoever gets it first puts that card face down in their score pile, and becomes player A (start again from top)
when you feel like stopping, whoever has the biggest score pile wins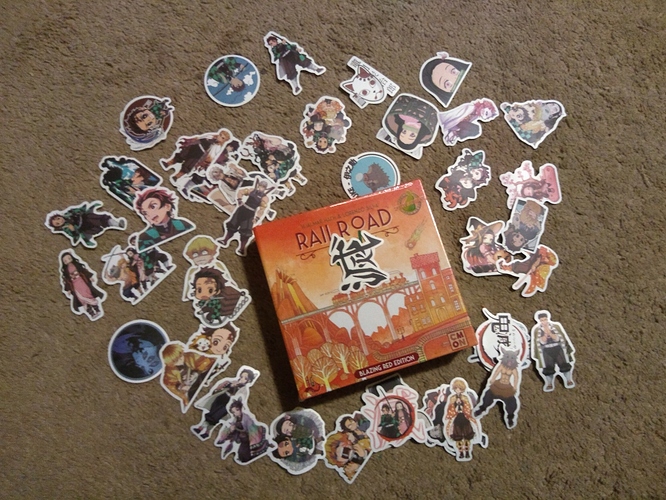 What could it be? Is it blazing? Is it red? It certainly could be, but all we know for certain is that it has been powered up with OVER 9000 anime stickers!
Thanks Santa!
Had a nice time playing this one with the family that night: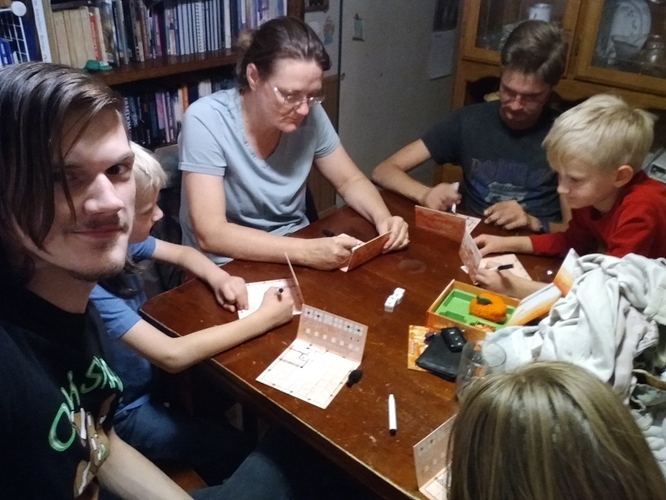 Pleased to say that Concept was a huge success last night over Zoom! We played more or less along the "street" rules from @RogerBW and it was surprisingly tricky, with very funny results
The local gaming shop was happy to have this nifty tome behind the counter with a spiffy personal note and it is now under the tree. We will see about working it into the virtual sessions over the holidays! The sea shanties lined up for the current pirate game can stay in circulation!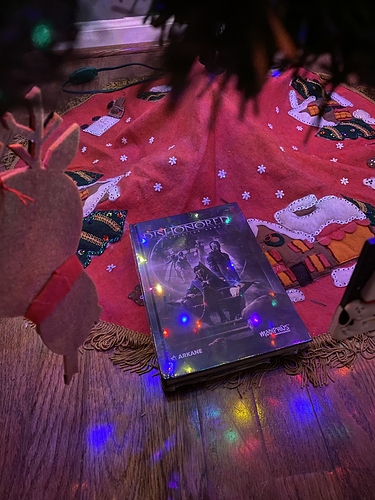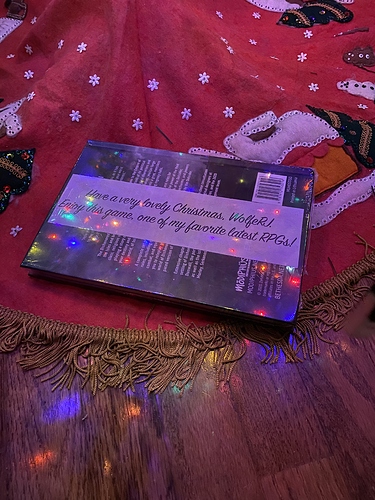 Having received the letter to go with my gift (including some delightful drawings and a packet of seeds) I opened the box to reveal a nifty two-player roll and write: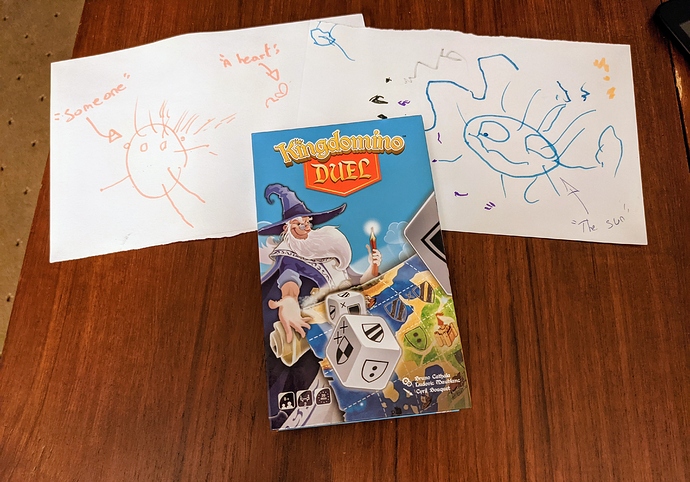 I am rather partial to Kingdomino, so looking forward to trying this out! Thanks Santa

I think I can guess who your secret Santa was!
Oh, I'm reasonably sure I can guess, but I am choosing not to do so.

Buying German sweets in Cardiff was very tricky!
I've found German snacks all over the world during the before times when we were still doing a thing called … traveling

Mystery package delivered today.
Assuming it is from my secret Santa here. Loving the stamps.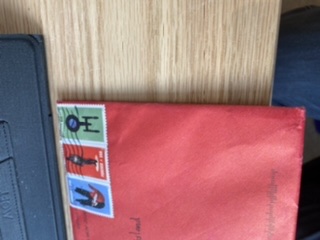 Keeping it under my tree until the big day. Thanks
That's funny because I got a mysterious package today as well, the Hermes elves delivered it straight to my door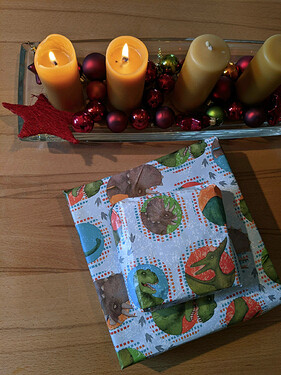 Now the question is, is the paper a clue to the contents?
We don't have a tree yet, so for now it is taunting me from our dinner table.
Thank you very much dear Santa, also you managed to hide quite well in which country the elves found that cute wrapping paper. I have NO idea.
Is anyone still waiting for their secret Santa gift?
Another parcel arrived today from my santa I'm very excited. It's getting stashed with the other one. Thanks so much really made my week!
Not sure if everybody has received their Secret Santa's, but still, I would like to thank @Whistle_Pig for the effort taken in organizing it. It has been awesome. Looks like everybody so far has really enjoyed their presents. Also, I would like to thank my secret Santa as well for being so spot on. Cannot wait to play my game on the Christmas weekend.
Yeah, big thanks @Whistle_Pig it seems like it's gone very smoothly! I really enjoyed sending and receiving the gifts. Excellently organised!
I'm glad it all worked with minimal faff! I'm looking forward to seeing what the more restrained among you have received