Secret Santa sign-ups are now closed. I'll do the matching later today.




I've just drawn the names
If you haven't sent me a postal address yet, please do ASAP, so I can send your details to your Santa!




Can't wait to see what exciting gifts people receive!



@GabrielH an inattentive elf forgot to put a card in with your gift, so you will be receiving a mysterious parcel from my subcontractors at Amazon soon (even Santa has to move with the times).
@Captbnut, the elves working on your gift need to know whether you (or anyone in your family) always choose the same player colour. Something to do with making sure the wrapping paper doesn't clash?

I would choose orange or pink, but it's very rarely an option. Basically no. Sorry Santa
The elves are very chatty today! @RogerBW, they would like to know whether you prefer, sweet, salty or sour things, and whether you have any dietary restrictions.
And for everyone: remember that if you buy any games in the secret Santa price range before you get your gift, you might and up with duplicates

I eat pretty much anything, and prefer salty or sour.
@Cokho your gift is on it's way



@Captbnut the elves have been rummaging around the BBG market for deals, and have deputised somebody to go to the post office in the next few days.
Well, I was so wrong when I thought the elves might struggle to reach NZ, they did, and they did so fast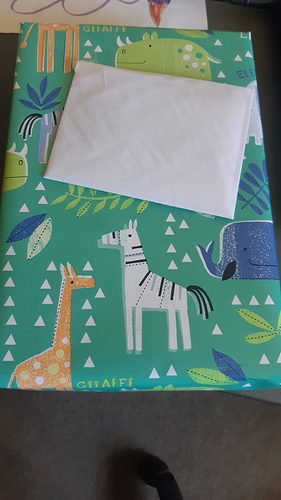 Very, very pleased with the choice of wrapping paper and the card.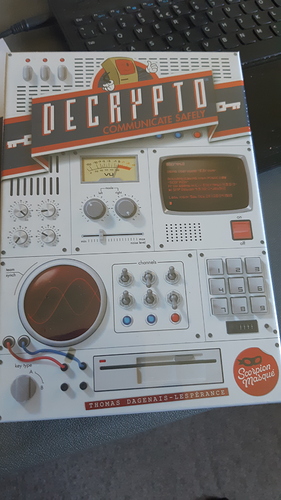 And even more with the contents. Really chuffed to bits with it! Awesome! Thanks Santa, I must have been a very good boy this year



I hope you're going to wrap that up again!
It is fully wrapped back

The elves are everywhere!
Ooooooh Santa! Your gift came in today!!! You choose very well, and we are very excited to try it out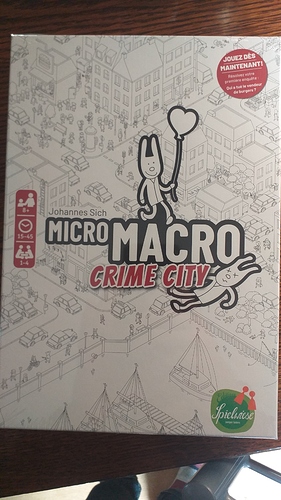 I have just received a parcel with the name of my favourite local game shop on it… But I also have instructions not to open it until a card arrives. This will be a test of my willpower

@RogerBW The elves have handed the package to the special long-distance elves who will travel across country borders and the seven seas

There are no special instructions to follow when it arrives. If any questions come up after opening the elves are happy to answer them.
@WolfeRJ and felix your gifts are on their way too, courtesy of a turbo-charged reindeer sleigh.
Sion Corn has been to Wales early. They obviously have a good eye. I'm going to wrap this up and see it again in 5 weeks.
Diolch, thank you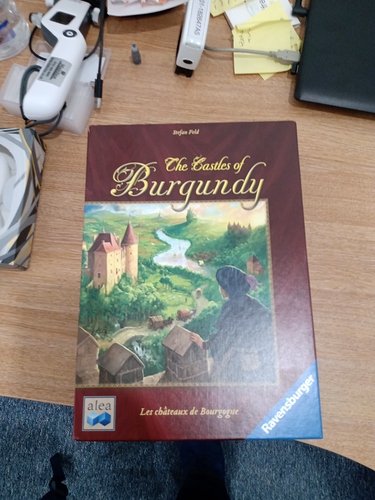 Santa has very generously delivered!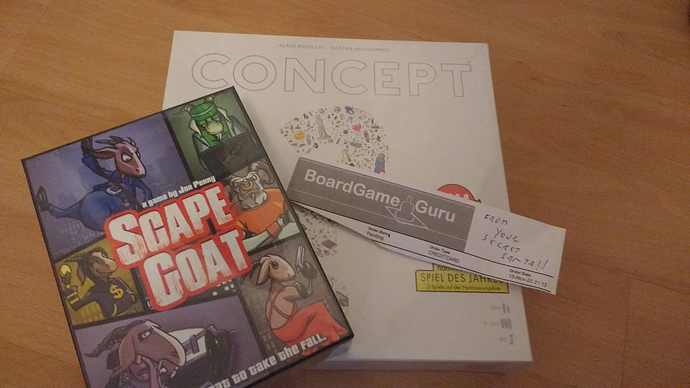 Special shout out to Board Game Guru for the personal touch, and tearing off the receipt.
I guess I'll be trying out Concept tonight over Zoom! Looking forward to it immensely, this has brightened what was a bit of a sour day

any recommendations for how to play scoring? The manual has rules but also suggests skipping scoring entirely. Happy to play cooperatively or competitively, would be interested whether the rules are fine, or there are "better" rules for scoring, or if we should ignore the scoring completely?