You will need a copy of the Robo Rally 2016 rules, not only for general setup but for the details of the market cards.
Tile graphics by me, though the good-looking bits are from game-icons.net as usual.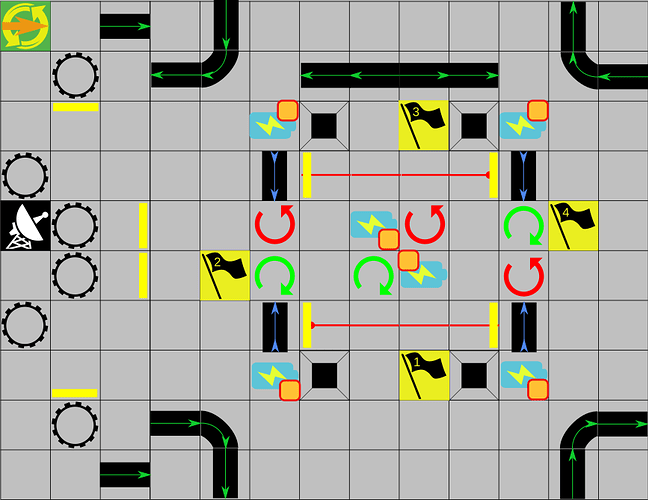 If you want to play, post in response and let me know what colour robot you'd prefer. (Red, Orange, Yellow, Green, Blue, Violet.) Once I know how many players there will be, I'll deal the initial market cards and you can choose starting locations.