Andy had some tummy concerns again today, so we did another section (about halfway done at this point).
The castle still has no name: the raven is named Runa.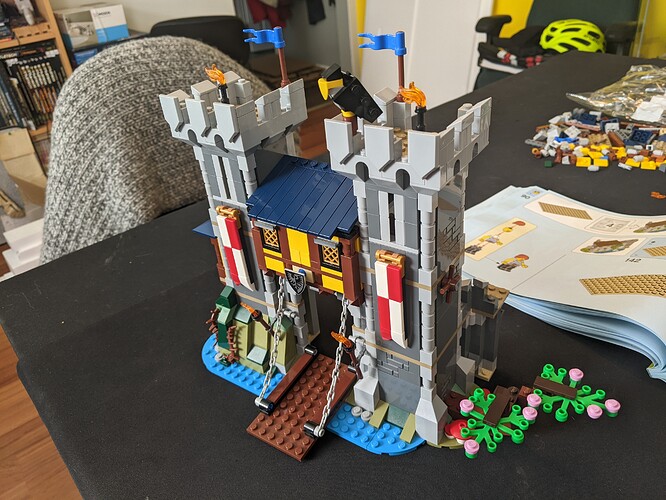 As an aside: I ordered the LEGO Blacksmith set, which won't ship for about 60 days (which is good because I won't get charged for it for a few months and I sure as heckfire can't afford it right now).