So about 2 year ago I built some spaceships for a game (Mobile Frame Zero: Intercept Orbit) that I still haven't played. But I do love LEGO, and in a moment of weakness I decided to buy a lovely pirate ship…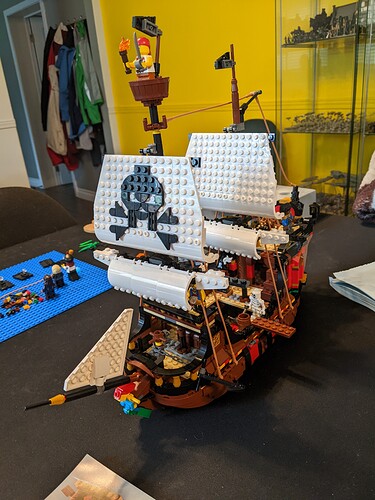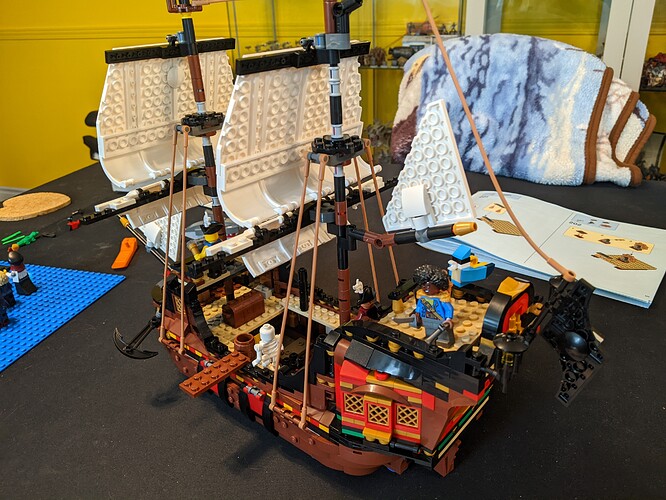 This is a Creator set, which means it can actually make 3 different things… the next on the plan is the Skull Island version of this kit, and then after that my partner and I will build the Tavern build.
… and then I am thinking about trying my hand at some stop-motion animation for this pirate set (with bonus appearances by other LEGO stuff I have). I've already modified the set a little by adding a few non-yellow/white minifigs, but I am curious to see if this is something I enjoy doing or not.
I mean, I love LEGO. I love writing. Maybe combining the two will be neat.
Anyway! I know there were some other Brickheads out there a while back, not sure if anyone has made anything cool recently, but figured rather than resurrecting the old thread, I thought I would start a neat new one. At the very least we can track my "progress" if I manage to make any!