In an effort to recreate as many of the threads I enjoyed on SU&SD for which I feel qualified (someone else will have to do the miniatures painting thread

), I'd like to start off a gardening thread.
Link to original thread.
My garden is very shabby–I don't put the time into that I really should. But I quite enjoy it, especially on an overcast day like today.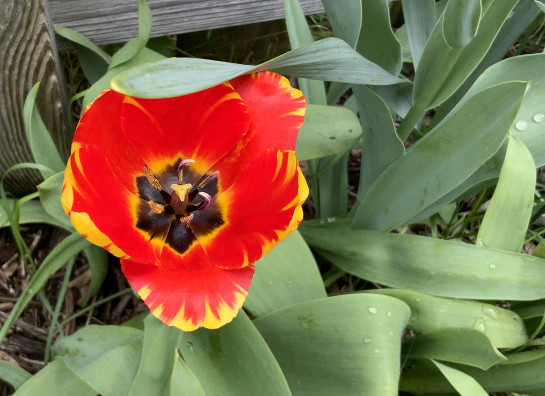 One of my overgrown flower beds and a closeup.
The southern-most vegetable bed and the rhubarb that's doing quite well in it. There are two more beds, but the middle one needs weeding, and the northern-most became completely overgrown with grass.
The cherry, peach, and plum were all in bloom this week. The peach and plum are struggling with some nasty fungal infection which I haven't figured out yet. Also, I missed the pruning window this winter (all four months of it

).
The main herb bed is just doing its thing.
We set up our large tent on the lawn for when the adults need sanctuary from the noise…
And my spouse has gotten a new job (yay!), so we're moving to a different state and leaving this all behind this summer.