Me neither (although Broom Service is on my list).
Witching Hour is a mildly obscure set-collection take-that game. It doesn't do much with its witchy theme, but it's there.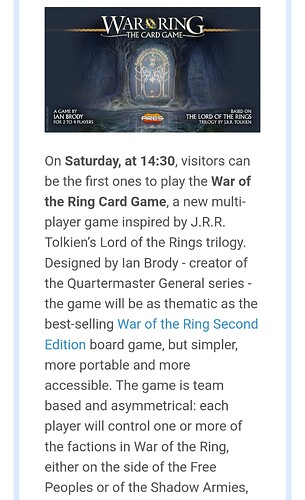 Omg yeeees!! Im sure there will be a queue but idc. Seeing Ian Brody there makes it even better
Source: UKGE newsletter
I liked what I heard in the SU&SD podcast a few weeks ago. I just don't see it ever hitting the table if I had it. The asymmetry would make it a bear to teach. I mean, our friends purchased Root sometime after we all got to try it at SHUX '18, and we haven't played that together yet either. Maybe they've gotten it to the table themselves.
Haha almost gillette like to preempt the next 3 sisters/fleet the dice game kickstarter Fantasy Flight have made a roll and write with FOUR sheets to mess around with rather than the positively bland two sheets everyone seems to be doing now.
"Were we scared? Hell, no. Because we hit back with a little thing called the RollAndWrite4Turbo. That's four sheets and an aloe strip. For moisture."
Hahaha.
Hopefully they won't come with heated/vibrating pen.