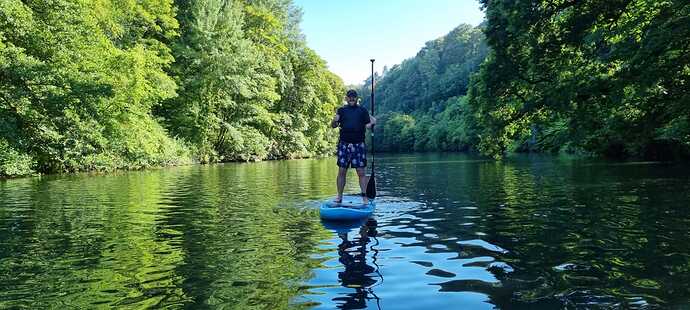 Cardiff was beautiful last night. Can also confirm much better above the water rather than underneath it
I'm pretty sure Cardiff had buildings last time I went there…
That must have been before the final episode of Torchwood turned it all into wooded riverlands.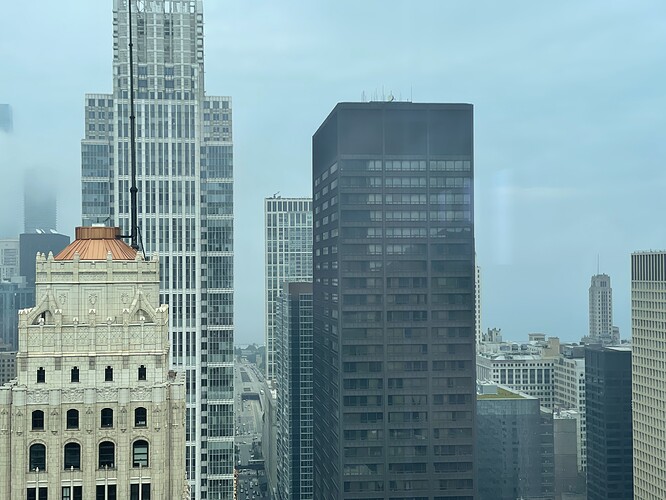 There's a lake there, somewhere. (View from the office I do not work in, but visited yesterday. Reminds me how much I don't miss a commute. )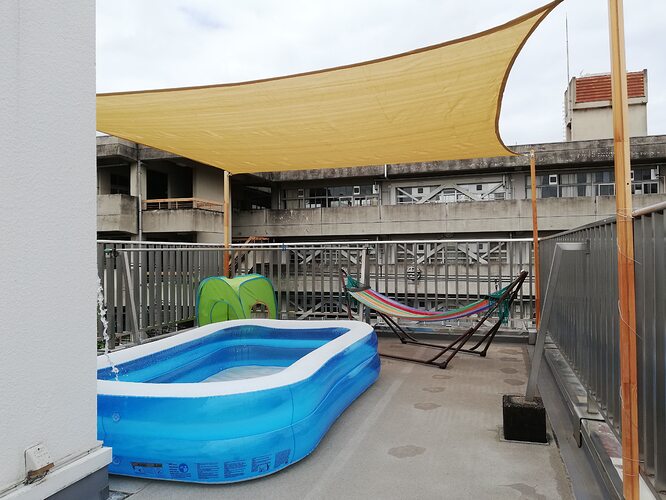 Not the greatest photo, and probably the worst direction for scenery from our rooftop (that's a primary school in the background), but I am so damn happy to have been able to throw up this shade so easily after thinking about it for years. Real slap-dash work, but it holds together and it's going to make the sun so much more bearable when we do rooftop pool parties.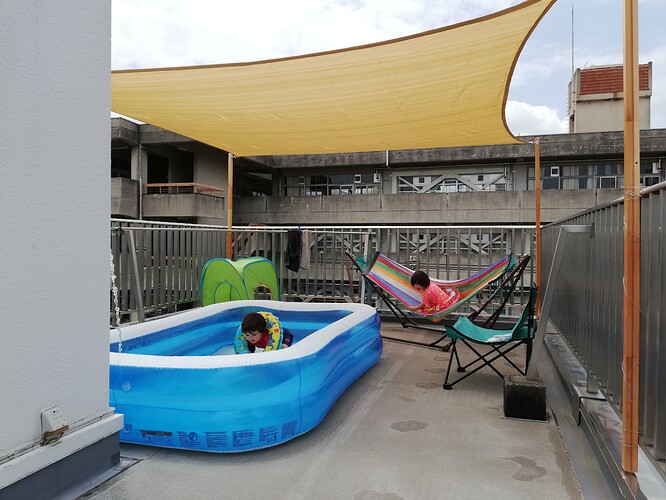 Rooftop terrace with pool! looks brilliant.
I also like how the same pools are sold all over the world.
We've just got back from holiday in Majorca. If anyone's into gothic architecture and fancy stained glass windows I can thoroughly recommend the cathedral in Palma.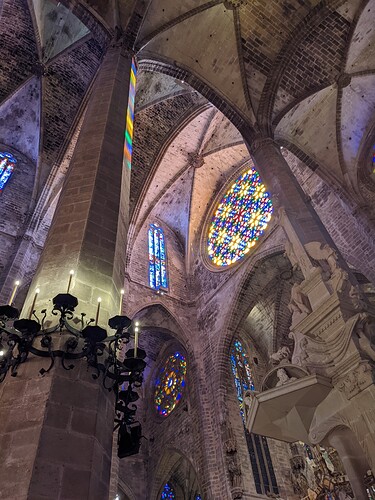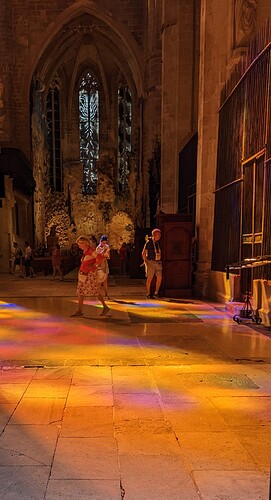 Kind of a cheat since this is happening pretty much all over the country and Northern US right now, but the Swallowtails are out in full force.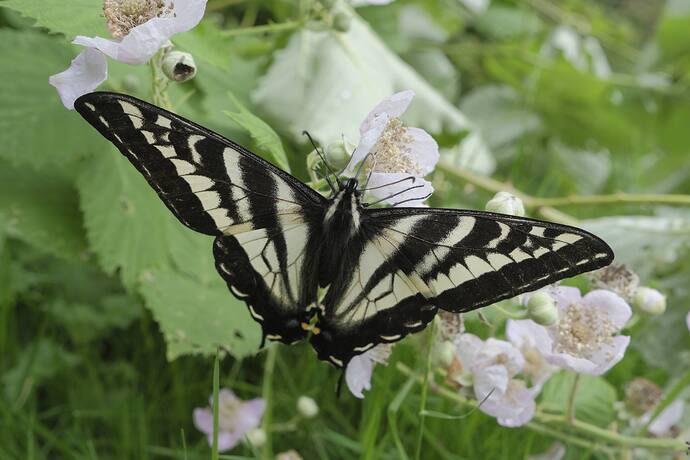 Oh come on! Baby don'cha wanna go?
To that same old place…
(Sorry, sorry… the Blues Brothers are just permanently lodged in a significant part of my brain)
I live in Chicago, yes. that's the view from a conference room in my employer's Chicago office. Which I don't work in, but have started visiting occasionally. I went yesterday because I had 8 meetings, and wasn't going to get any real work done.
Aaaaand now I want to play Bubble Bobble, Double Dragon and Gauntlet again immediately.
I only owned 7 of those games, but have played nearly all of them! And now I feel like digging out my NES Classic.
Bubble bobble has aged well. The other two less so. But nostalgia triggers either way