@Riddles takes on Victorious, Mike Stewart's OSR game of steampunk superheroes.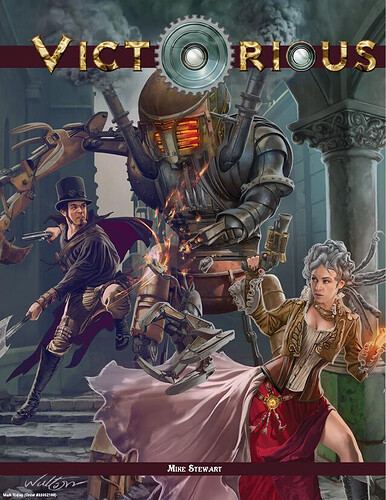 Session 0: Over the Threshold for a Hopeless Character: Character generation. Real men don't need editors.

Session 1: Aim for the Gut: An incident is happening! We chuff to the rescue.

Session 2: Experimenting in the Bedroom: Who could have been interfering with Dr Jekyll's corpse? The ideas get increasingly bizarre.

Session 3: The Docks of Soho: Onwards! Across a slightly twisted version of London.

Session 4: Doctor Fatty To You: The world has not heard the last of that veritable Napoleon of crime.

Session 5: Knocked Over by the Force of the Vomit: Onwards to more adventure! (But first, levelling up.)