We start a new phase of what's now looking worryingly like a T&T campaign…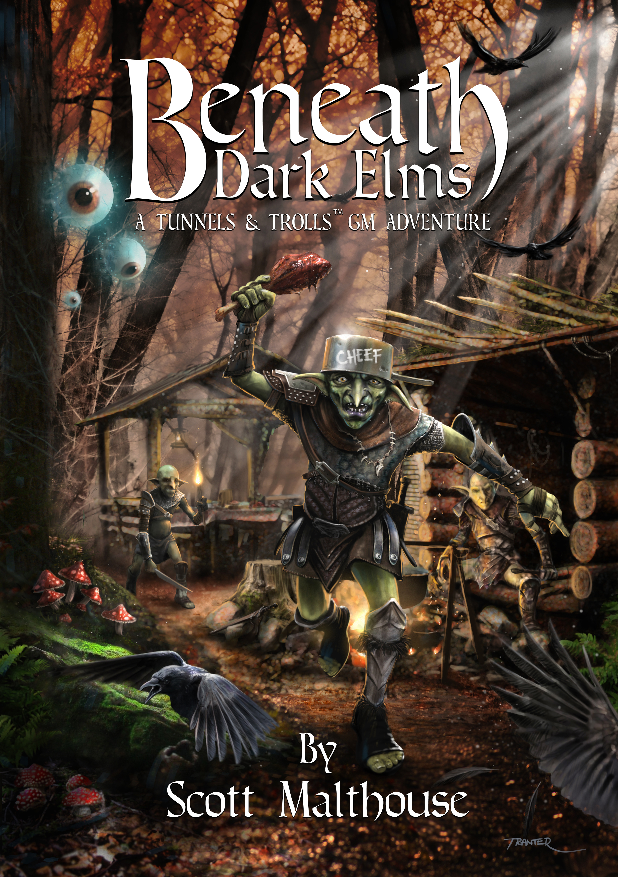 Session 1 - Her All-Seeing Elbow: The party gets back together for that most traditional of motives, money. Some need it for spells, others for vanity publishing.

Session 2 - Did You Say Toads?: On into the woods. Toads! Spiders! Brewers!

Session 3 - The Axes Of Shiny: How many subquests are there in this forest?

Session 4 - Ethereal Prog Rock Solo: All starts to become clear! Or, wait, no it really doesn't.

Session 5 - Bravely Into Stupid Places: We try a whole new way of being Welsh badly.

Session 6 - A Variety of Plinky Sounds: Into the crypt. Maybe out again. Eventually.

Session 7 - Incentivised in a Particular Direction: They're a bit… grabby down here. Includes a handy summary of Frustration of Purpose.

Session 8 - And That's When You Start Vomiting Up the Demonic Bees: The RIGHT dungeon at last. Surely treasure and fame await.