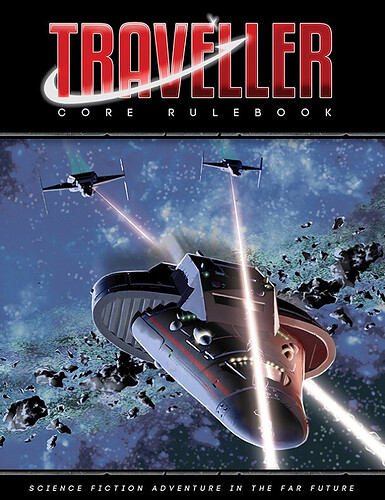 Roger's been meaning to run this for a while – it feels like the good stuff from the original Traveller rules minus a bunch of the clunkiness.
Session 0: A Rival or an Enemy: Character generation. Just like the old days, except you no longer die before entering play.

Session 1: Saving Up To Get New Thumbs: Finishing off character generation, and after eight years (and about an hour and twelve minutes) the paperwork has finally come through…

Session 2: A Long Way Between Ways To Die: Well, when we say the ship is ready for you, there are just a few little details.

Session 3: Chekov's Hamster-Analogue: Up the mountain. Air/rafts would surely be easier.

Session 4: A Cheese-Shaped Beacon of Hope: You know how we said the volcano was extinct? Yeah.

Session 5: A Sufficiency of Twitching: A short session finishing off this adventure. Whose paw will be bruised?