Today or yesterday in 1985, Windows 1.0 was released.
I have quite a few software tools I use sporadically.
I have an intense dislike having to update these every time I use them. This would not happen on Linux where I would simply do apt-get update and apt-get upgrade once a week. This is the worst part of being on Windows.
The worst offender is my tax/accounting program which updates itself and after a restart needs to update the banking interface. every. single. time. I want to use it. And of course it requires another restart after the 2nd update. And it waits for me to click continue.
Today's winner though is Evernote. Which incidentally also blocks a number of Keybindings my IDE wants to use. And surprise surprise those are the "refactor into variable" or "extract method" which I use all the time.
edit: after looking for a bit in the options I found the ability to block all Global Keybindings in Evernote's Help Menu. Now I can at least leave it running in the background for editing purposes. Once upon a time I used Evernote extensively and I am still dealing with the leftovers. I was going to move everything to my nextcloud as text files and use a good editor but I have not been able to find the time to complete the move. I am so sad that it turned out all those neat Web2.0 tools just ended up sucking.
FWIW I've been seeing a lot of "here's how to export your stuff from Evernote" posts lately. I don't know whether there's anything particularly going on…
My least favourite is Filezilla, which will bug you for an update but won't do anything but download a new installation file, so you have to manually run the update yourself.
They're being acquired, by an Italian app compny, bending spoons. I know nothing more than that, but I suppose people are worried about policy or pricing changes,. I know a friend who uses it heavily switched a year or so ago (I don't know what to, rhough) because the new version of the desktop app was garbage-fire slow.
My latest commit message for my docker-compose.yml: "letsencrypt somehow works for blog"
oO

(traefik configuration is not made easier by the fact that a lot of pre-2.0 configs are floating around and I keep forgetting to check the version when copying stuff–because copying I am)
PS: I'd forgotten over the years of using plesk how much fun server configuration stuff can be when you OWN every configuration on the server and can add and destroy at will

Sudden memories of starting up a screen session that would do
(enable new network config)
sleep 60
(change back to old network config)
because if the server dropped off the network I'd have a two-hour drive to fix it…
it's a virtual server now and I can just get a root console from the provider to gain access to the file system and fix my foobars. (mostly I've accidentally firewalled myself out).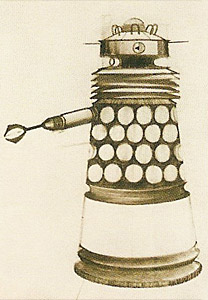 Beats spending three hours on the phone with a plumber reconfiguring a router.
For years now on my windows 10 PC I've had this thing where every 30 minutes or so sound stops for second. Everything else carries on as usual, so it's not too annoying except when a second of crucial dialogue drops from a film.
Any ideas on potential causes?
I would check for an audio driver update from the manufacturer.
Done already, thanks. Like I said, this has been going on for years now.
That does sound familiar, can't remember more than that unfortunately.
I'll let it percolate for a bit.
While we're at it my laptop is not playing nice with graphics-mode changes over thunderbolt. Probably need updated drivers or something. My external display goes black when for example I got to boardgame arena which uses some extra graphics rendering I am sure… this only happens when I have the external display connected.
And–luckily–this seems to be only affected by changing modes which doesn't happen gaming.
Now that I am thinking about this maybe I should just tell my graphics driver that firefox isn't allowed to switch to the nvidia card for rendering (the bane of laptops having multiple cards)
PS: WSL crashes when my laptop goes to hibernate/sleep mode while a logfile is filling up the buffer and when I reopen the laptop the next day vmmem is running at 100% cpu all the fans go off in the laptop and I cannot even kill it because it needs to process the buffer (it is my guess because I though it was just docker containers but it also happened while I left ssh open to my server and watched a logfile there and I am surprised the connection isn't cut but…
My dad has been having issues with his laptop. The screen wouldn't come on unless he pressed the case in a certain position. Even with that "fix" he'd then get BSODs. He's not had it all that long.
My mother has the same laptop and last Xmas I had to replace the screen hinge after it stopped opening.
Without me to help fix it, he's gone out and bought a new one for £250. No doubt he'll be replacing that in a couple of years.
I do wish they'd spend a bit more for something that is a little less disposable.
This reminds me of all the times my dad complained about the cheap laptops he bought from Aldi. They were mostly a problem because of all the pre-installed software… they aren't that bad that they break on the hardware side.
I finally convinced him after the last iteration to switch to Dell. He's been very happy since.
Dell may have its issues but they have decent enough support and the pre-installed stuff is there for helping Dell support the customers.
Several laptops ago, my brother convinced him to buy a ThinkPad. That was one of the better laptops he owned, but was stuck on XP/Win7.
Thinkpads are nice.
But Win7 not so much these days.