Are you suggesting a variant that we see both objectives?
Never mind… I see what you are saying…
Their "possible" objectives are known.
Well… with what is being said…
If everyone is for Vulcans in the game… then can I take a possible mulligan and choose Vulcans?

And I'll remind everyone we are playing "Humble Beginnings".
Happy to mulligan. I think it only affects two of us anyway.
You probably want Romulans?
So that's Delwayne Vulcans, Lordof1 Klingons, so far, with Andorians, Cardassians, Federation, Ferengi, Romulans still up for grabs by RossM.
The boring, boring United federation of planets please.
I'll try the Ferengi again
@Carletto80, your remaining options are: Andorians, Cardassians, Romulans.
OK, with Delwayne/Vulcan at the top of the map, @Carletto80 where do you want to be?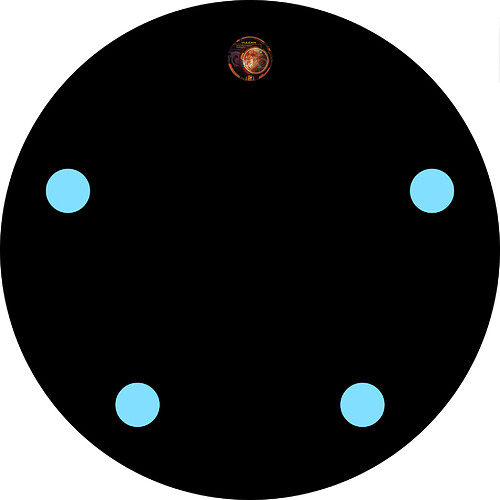 Then other players in reverse order - Canadian_Errant, RossM, Lordof1.
wait… aren't we supposed to play blindly?
I think we aren't playing blindly every time, it was a bit of an experiment but not the way it's normally played. It was fun enough but a little unsatisfying as for most of us the game finished without warning.
ok… let's take the right upper spot, then
we need to re-work the Blind Variant… Normal game this time.
I'll take the opposite side of the Vulcans from the Romulans
OK, @RossM please pick your spot (next to Romulans or Ferengi), then Lordof1 gets the last one.
Next to Ferengi please.
Hello Klingons