Welcome to our 5 players of Shogun!
As pre-determined, our Players and their current player order are:
@HOLYWOLFMAN7
@lalunaverde
@Marx
@DJCT
@COMaestro
All players will be given their province cards. Your sample player boards with available armies to be placed looks like this: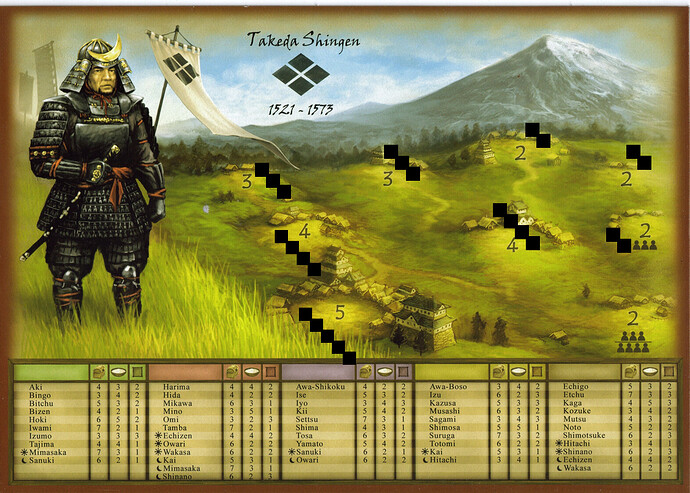 First player will look at their province cards and choose ONE SET of armies and place them on one of their provinces. (for example: 4 on Tosa)
Then the next player and so forth. This is the only part that might take awhile, and that is setting up the board. As you place your armies, be aware we are playing the expansion where a player gets a BONUS if they own a province in FOUR regions. So, it is highly beneficial for you to try and maintain hold of at least one province in 4 of the 5 regions on the board.

When ready, player 1 @HOLYWOLFMAN7 can begin his first placement.