I've played a few solo learning games of Tokyo Metro and Oceans this week, in the hope of playing them tomorrow.
Oceans is (unsurprisingly) a lot like Evolution, with the addition of some extra events and more complex feeding mechanics. The "Deep" deck adds some interesting traits, including this delightful card: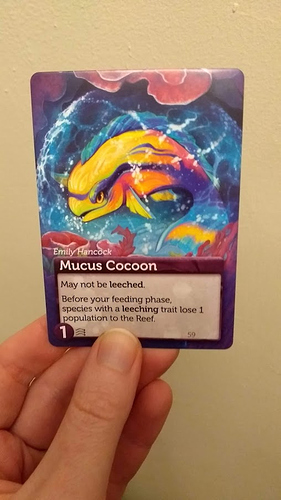 I played three solo games of Tokyo Metro. It's a nice little puzzle, but probably a lot more interesting with multiple players! The TTS mod looks pretty good, so I may run a PBF if there's interest.