Ladies and Gentlemen,
I've been developing a new game called "Bat on Ball" - a cricket strategy game for one or two players - and am looking for people to help playtest it in a print-and-play format.
In "Bat on Ball" each player takes the role of the Coach of a team during a Twenty 20 cricket match: selecting their team and players for the match, then deciding on the strategy and approach for each ball bowled and faced during the match, including choosing the line and type of ball bowled, the level of aggression of the batsmen and the placement of fielders.
I would call it a medium-weight tactical/strategy game best played between two - "cricket chess", perhaps?! - but there are solo rules included, allowing the cards/charts to play as automata for the batting team. While some knowledge of the sport of cricket will help, it is not essential for learning and playing this game - and links are included to websites and organisations to find out more about the sport and get a fuller glossary of cricket terminology. The teams and players featured in this playtest version are the international group stage teams from the ICC World T20 tournament in 2016, but I'm also currently adapting it for other T20 competitions, starting with the 2020/2021 Big Bash season.
A full game may take 2 to 3 hours to play, however the playtest includes shorter versions which take about one hour to complete. The playtest comes as a set of PDF files but you will not have to print them all in full to play; the rules and reference sheets can be read digitally although, as a bare minimum, you will need to print 9 or 10 sheets of A4 to play the game. In addition, you will need a few counters and a pen or pencil - plus maybe some ten-sided dice or a standard deck or two of playing cards depending on how much printing you wish to do.
Here are a few images of a later stage of the development, similar to what is in these playtest files.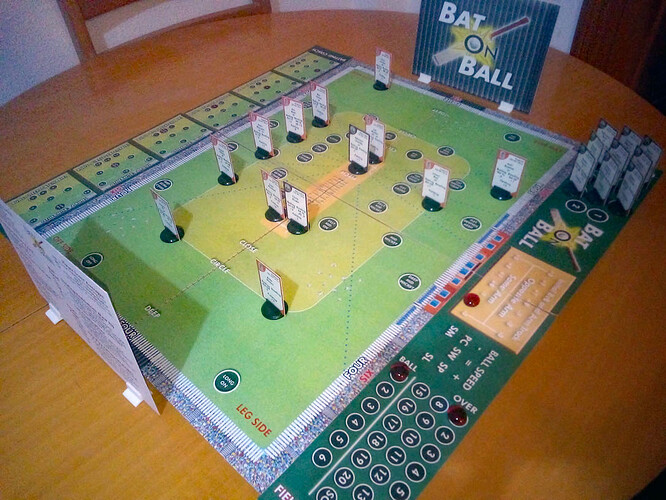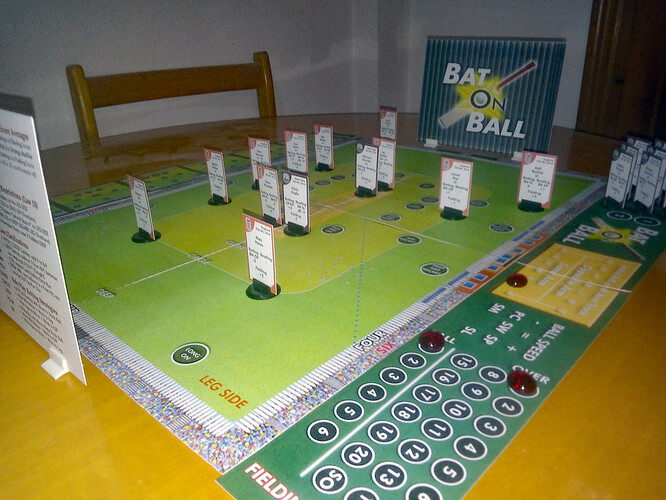 If you are interested in playtesting this game or have any further questions, please let me know by comment below or by direct message. If there is significant interest I'll probably create a group message so that any feedback can be bounced around between all the playtesters.
Thanks for your participation in advance and I hope you enjoy the game!
Graham