Sometime ago, long enough ago that pagers were a thing, I got paged in the middle of the night, by a fire fighter, on behalf of my cow orker an apartment near his had burst into flame, and he'd fled his in boxers. He did put on shoes and grab his umbrella. (It wasn't raining ). I picked hm up, and bought him some clothes. (His place was un damaged, but they wouldn't let him in it until later. )
I learned a new trick today. I have written a strategy proposal at work for my area of responsibility, and it has been in reviewing hell since April. Yesterday I got fed up and sent it directly to the MD, who asked me which bits I wanted to include in the whole-company strategy and could we catch up on Tuesday to talk about a couple of points

I sent an email to my head of HR today.
"Can we have a chat Wednesday? Ideally face to face. (I am not resigning.)"
I don't know if I should make light of poor staff retention, but what's the worst they can do?
My office has a fire alarm test at a consistent time each week. When there's a fire drill at other times, there's about a ten-second pause before people start moving. However, the building is not tall, so evacuating and coming back is no great imposition.
Our H&S people are calibrated for factories, not office buildings. Most of the company is factories.
The beauty of working from home for over two years, missing over two years of being disturbed by Friday morning fire alarm tests.
I work on the third floor and my closest fire exit exits into the basement.
My kid is watching YouTube vids on the television. A thumbnail went by that, for a second, I thought was a picture of the cover of Catan, but ended up just being an advertisement for Ritz crackers.
Yep, I am definitely a gamer.
Firstly I want to presage this by saying I have a very good relationship with my mother in law and am forever grateful for all the help she gives us.
But over the weekend, completely put of the blue, while we were away visiting friends, she let herself into the house and cleaned top to bottom.
As well as thinking, thats awesome, I dont need to do it tomorrow now, I also feel a bit weird that she just came into our house without us knowing. Is that weird and am I just being ungrateful?
My sister had that for a while with our mum but with gardening instead.
There were a few polite words about the feeling of her home not being a truly private space and it stopped.
I mean, in some ways, i very much don't WANT it to stop! The woman is a cleaning fairy!
Also, my wife thinks its great so don't want to upset her by saying I think its odd
It is weird, but aren't we all?
I think you can express gratitude whilst asking what compelled her to complete this act of kindness.
Would it help if you paid her and asked her to pop round and clean every fortnight?
Fundamentally yes it's great, but I would rather it be 'I'm coming round to clean' before the event.
Completely personal of course
I'd say pay in wine.
It is a tricky one, because you can feel your privacy being invaded, but I can see how it can be of great help, specially if you have children and both of you work (I'd love the mother in law to come and clean, but she is half a planet away). So maybe ask her politely if she could drop a text when she plans on coming around?
It is a bit out of the way, so who knows. Maybe?
Leave sex toys out somewhere conspicuous. (Carefully bury the packaging they were delivered in for this purpose in the recycling, obviously).
Not On.
That brings me memories from Top Secret about how not to use 115V apparatus at 220V in such sensitive areas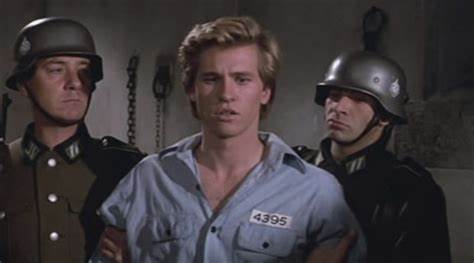 Well, you wouldn't want to leave them on, of course. Drains the battery.
Anything I say is just going to make things worse, dammit. [grin]