It's come home.
I'm in shock.
This isn't supposed to happen.
Out in York (UK), children are at Grandma's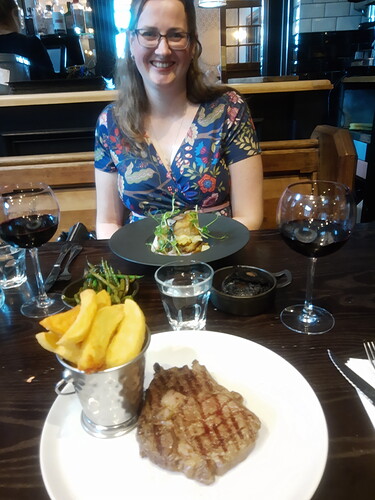 This food is good, and the wine is also good.
EDIT: Can't fault the company either
Love York, one of my favourite cities in the UK. I did the walk on the city walls and it was amazing how well kept they are.
One of my last memories of going to Uni in York was watching the sun rise from Clifford's tower in my final week.
Including the classic bafflingly tiny bucket of chips
Skirting dangerously close to We Want Plates territory
https://www.twitter.com/WeWantPlates
EDIT Tonight we ordered a lot of wine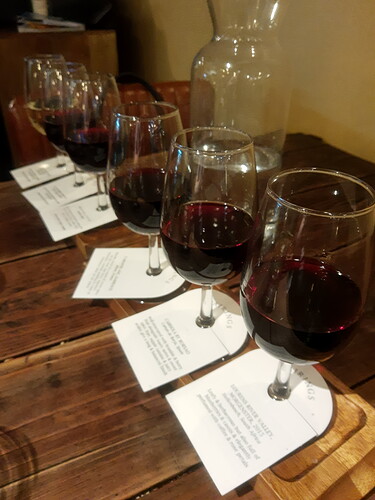 Today i learnt that Neil Patrick Harris, as well as being an actor, writer and producer, as well as seemingly all round nice guy, also designs boardgames
The overachieving bastard.
On the other hand, you don't have Starship Troopers on your CV.
Great film if watched in the right way
This one: Amazed: the Game | Board Game | BoardGameGeek and this one Box One | Board Game | BoardGameGeek for the curious crowd

Just got email that SPIEL Ticket presale has started and … oops there are no more 4 day tickets. I didn't plan on going for 4 days anyway, but am I misremembering that normally there were tickets for all four days sold? There are now 1 day tickets and 2 types of 2 day tickets: Thursday/Friday + Saturday/Sunday that seem to cost as much as a 4 day ticket used to cost?!
I mean if I go (…) I was planning on going Thursday/Friday anyway. But still… just another consequence of the good old "current times"
A bit hit and miss in the ratings then!
It's a gloriously over-the-top satire of US right-wing militarism. Is it as good at doing that as the book? No. Is the acting from many of the actors wooden and ridiculous? Yes. But it still works. For me, anyway.
Everyone is entitled to their opinion
No matter how wrong it is.

Doogie Howser: the Gestapo Years
Drugs. It's got to be drugs.