Eight years ago, a brave band of hunters destroyed the vile vampire, Dracula, freeing the world from his dark machinations. Or did they? Now, his former victim, Mina Harker, has dark dreams of a castle in the mountains, a carriage drawn by black horses, the smell of sea air and the metallic scent of blood. For indeed, the Count has returned and his fury is great. It is up to the same band of hunters to once again defeat Dracula and rid the world of his influence forever.
I have placed the minis for each character on their character card for identification purposes. Hunters (@Whistle_Pig , @gmwhite999, @MichaelCule, @RogerBW) should now discuss their starting locations. Once they have all decided, Dracula (@RossM) will secretly choose his starting location. At that point I will deal out his hand of encounter cards and the game will begin!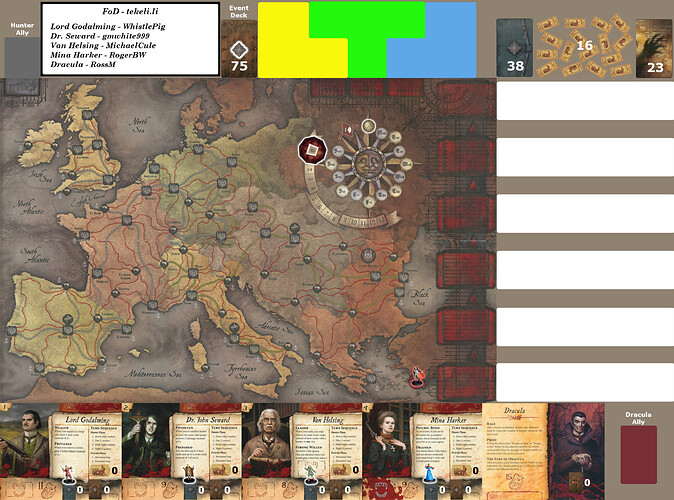 Note that I will be pretty unavailable on Christmas day, so if we get started before then, we'll have a short lull.