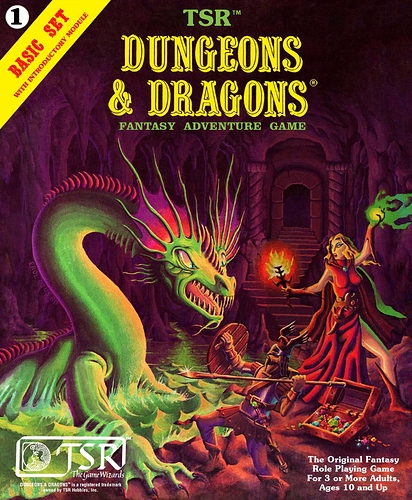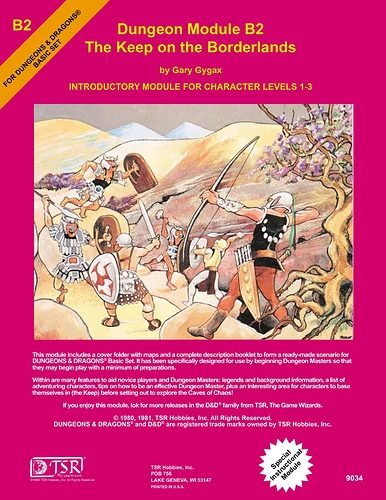 Yes, for a change of pace we're going back to our roots (at least it's the first RPG some of us played).
Session 1 - Am I the Party Intellectual?: Back to basics, with Moldvay Basic D&D.

Session 2 - I've Got My Pressed Raven: Adventure awaits! Though first we have to survive the Cursed Mound Theme Park and Caravan Site.

Session 3 - Both Of My Hit Points Tingling In Terror: A fight! And we start to get close to the actual dungeon…

Session 4 - I Will Disguise Myself As A Fun Guy: Into the Caves… of CHAOS.