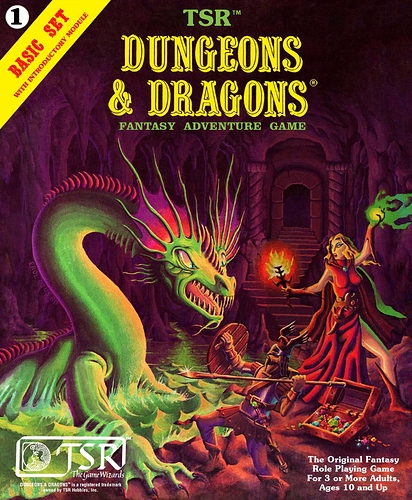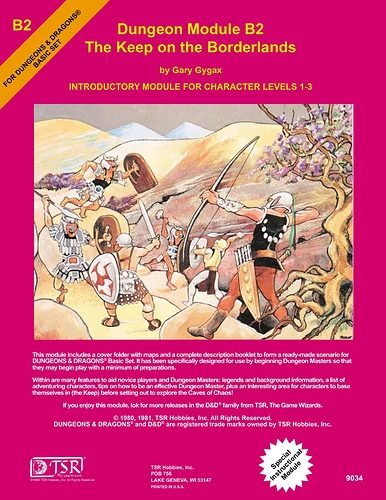 Yes, for a change of pace we're going back to our roots (at least it's the first RPG some of us played).
Session 1 - Am I the Party Intellectual?: Back to basics, with Moldvay Basic D&D.

Session 2 - I've Got My Pressed Raven: Adventure awaits! Though first we have to survive the Cursed Mound Theme Park and Caravan Site.

Session 3 - Both Of My Hit Points Tingling In Terror: A fight! And we start to get close to the actual dungeon…

Session 4 - I Will Disguise Myself As A Fun Guy: Into the Caves… of CHAOS.

Session 5 - Detonate the Dunny: How to win a fight when we're outmatched? Get sneaky.

Session 6 - Unconscious Female Halfling: All we have to do now is live to spend our riches.

Session 7 - Seems Like an Odd Design Choice: Apparently we aren't rich for life yet. So back into peril we go, now with more hit points.

Session 8 - Feel My Lumpy Bit: Fortunately, only one of the party knows the Goblin for 'I surrender', and she isn't telling the rest of us.

Session 9 - That Plan Went Out the Window With the Halfling: Why are we doing this again? Fortune and glory, kid.

Session 10 - Flirting With a Hobgoblin: HOBgoblins? But they're all big and tough and mean.