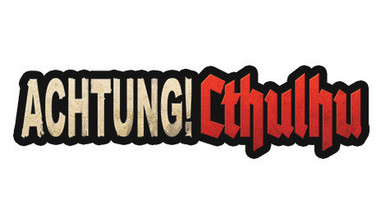 (Roger notes: this feels strange, because I've already been running an occult WWII game - non-Lovecraftian - for some years. But that means that I know WWII, and I know Lovecraft, so…)
Session 00 - You're In The Army Now: Whom does the British Empire find to serve it in time of peril? This shower.

Session 1 - Three Kings: That Right Turn At Venice: Dropped from a Whitley over occupied Bohemia, the team rapidly makes contact with the locals.

Session 2 - Three Kings: Amusing Savannah-Based Nun Stories: The team talks to the Resistance, and makes its subtle and stealthy way between villages.

Session 3 - Three Kings: The Ghost That Stabs in the Night: The team meets the Resistance leaders.

Session 4 - Three Kings: Kindly Shiv the Kraut: He must be on our side, he's a priest.

Session 5 - Three Kings: S and M Bayonets: In the castle, outnumbered twenty to one, with only a vague plan for the mission and the garrison on alert. Those are the sort of odds we like. Ideally for the opposition, though.