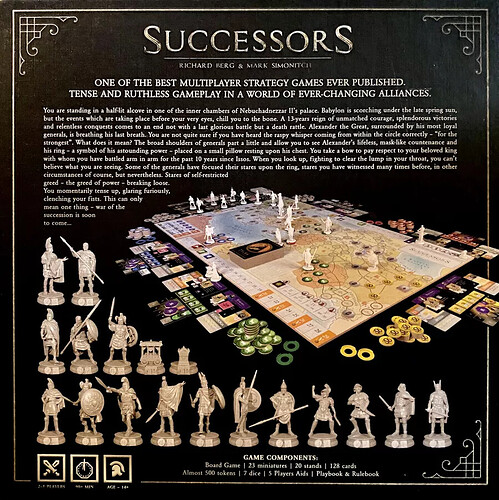 Have you heard of the game? Should that be my next project to bring to the PBF world?..
https://www.kickstarter.com/projects/phalanxgames/successors/description
Mark Bigny speaks very favourably about this one and called it (one of) his favorite wargame. So I'd definitely give this a try, even though I don't know much else about it.
The game rules can be found here
I'd definitely be ready to read up in the rules if a PBF is happening.
I've decided to hold off of this one and will not be doing it. I'll be prepping my favorite game Shogun and will start a new thread on it. Thank you for everyone's input on this one.