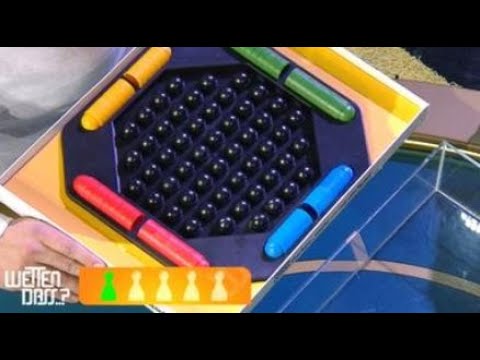 So this is a clip from a German TV show Wetten Das where people come to propose bets and the famous guests have to bet (sometimes the guests are quite confused as to what is going on—good times). This guy bet that he could recognize any Spiel des Jahres by the sound of it being emptied out and Robbie Williams was confused.
I watched this show when I was a child and it was the Saturday evening highlight to be allowed to stay up and watches, as it was only on a few times a year. The host Thomas Gottschalk (the one in the silly suit) was actually also the same one back then (I think there was a long break and the show only recently came back).
In any case… I saw this on r/boardgames and had to post a link here.
Also I would like to discuss Robbie Williams haircut. Is this in fashion in UK?
Fun fact: Wetten Das (1981) is only slightly younger than Spiel des Jahres (1979)