Continuing my quest to see if there's any aspect of life we don't have a resident expert on, I'm looking at maybe doing some simple plumbing.
Our ground floor air conditioning is inadequate to dehumidify my office around 3 pm on muggy summer days, and working in 85 % humidity is no fun. So I bought a powerful stand-alone dehumidifier to complement the aircon. But, as I understand it, the typical capacity of these things means the tank needs emptying multiple times a day, and I could do without the hassle while working. It comes with a drain hose that works simply by gravity.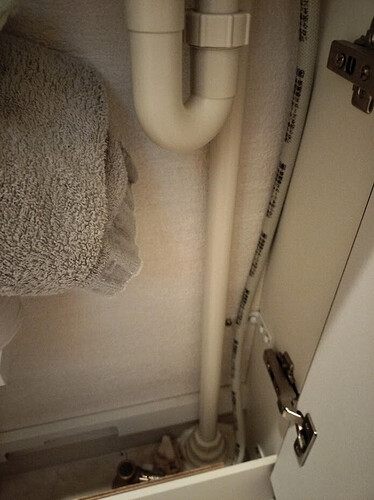 What I think I need to do, is cut a segment out of that pipe, and replace it with a fitting that has another inlet that I can cap when not in use, and attach the drain hose to when in use, lower than the drain hose.
Any tips, tricks, pitfalls to look out for?