Ryan Spangler (of Sol - Last Days of a Star fame) has a new game and it's an abstract: Organism.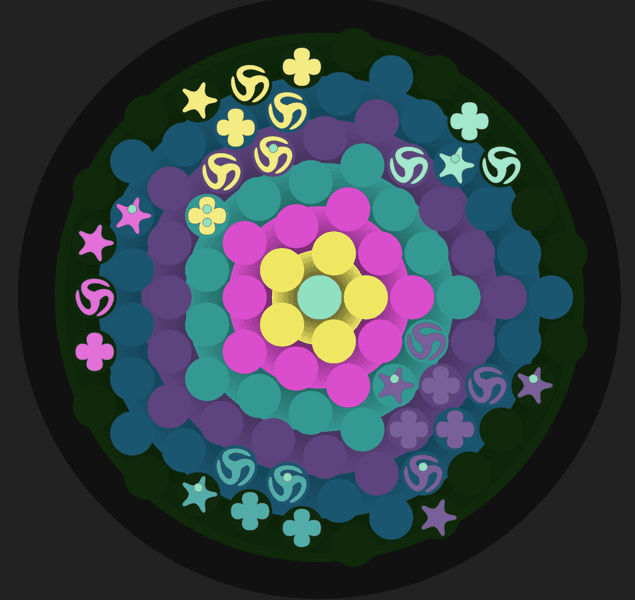 In this game every play has an organism which consists of three components: eaters, growers and movers, and each one does what you would suspect it to do! Each turn you choose to eat, grow or move, and activate each of the respective elements. You to this to score points, either by moving up to and successfully contesting other players' pieces or by holding the middle and scoring points each turn (a la King of Tokyo or Twilight Imperium). There's an alterate win condition, if you manage split your organism into three separate survivable entities.
Ryan built a website for playtesting the game online. It's a bit wonky but it does the trick. I've only played a single game last weekend, but I had a lot of fun and I've joined two more games since.
I just wanted to see if anybody would be interested in giving this a go. Ryan asked not to share the link to website publically yet, but I can provide it as well as the rulebook to anyone who might be interested.