I am about to start the process of looking for a publisher for my cricket game Bat on Ball and have developed a "sell sheet" for it. Basically, this is a flyer to show to prospective publishers to attract their interest. I created three versions - one with a plain white background and two with photo backgrounds - and am undecided which version would sell the game more.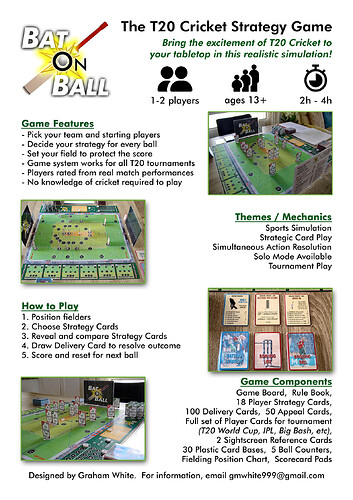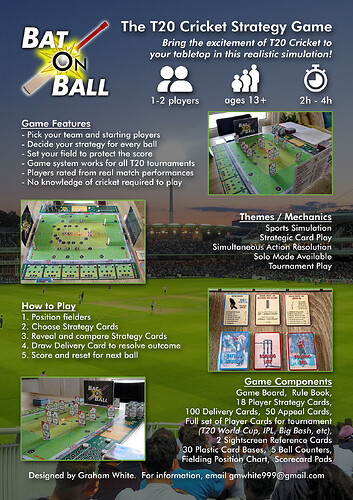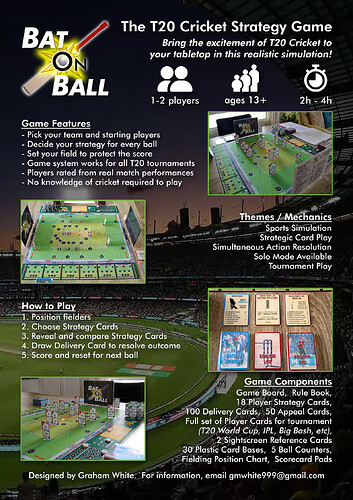 If any of you are game/graphic designers or have experience in making such sell sheets or publishing games, I would welcome any comments or feedback you have on my efforts.
Many thanks in advance.