This month, Mike and Roger look at RuneQuest that isn't RuneQuest, ponder why some campaigns just flow more easily than others, think about GURPS books that were never written, and work on long-term goals.
We mentioned: Mythras at the Bundle of Holding (until 7/8 May), the Behistun Inscription, Roger's WWII game, The Man Who Never Was, Reign, Powered by the Apocalypse, Primetime Adventures, Deadlands, GURPS Hot Spots: Constantinople, 527-1204 A.D., GURPS China, GURPS Middle Ages 1, Colonial Gothic, GURPS Wish List, Madness Dossier, After the End, GURPS Disasters: Meltdown and Fallout, Flash Point (the cooperative game Roger likes too much), John Wyndham (died in 1969), All Flesh Must Be Eaten, GURPS Mysteries, "Mute Inglorious Miltons", and Sir Arthur Harris.
Michael was referring to this gentleman and not this one: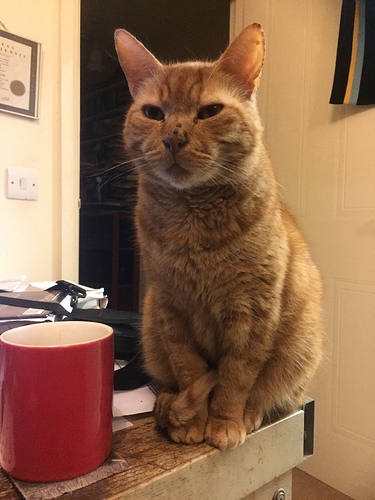 Music by Kevin MacLeod at incompetech.com.
(We do get free access to the Bundle of Holding contents, but this happens whether or not we plug them.)