@Shimmin has been running David A. Hargrave's 1984 adventure – even the charitable describe it as "all setting, no plot", but after a few bashes with the Librarians-and-Leviathans scenario spanner… it meets us.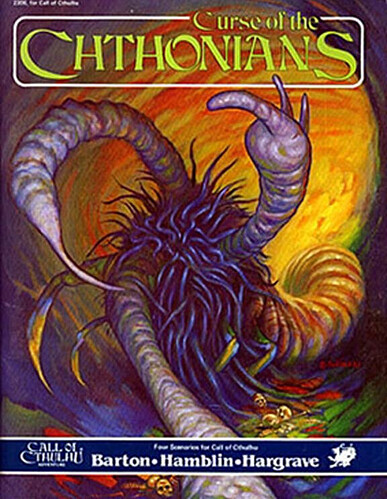 Session 1: They Say He Worked With Hanrahan: In the 1950s, three intrepid agents travel to Providence to find a missing scientist, Should be easy enough. Why did they send three of us?

Session 2: Walther PPK, Shaken Not Stirred: Investigations continue. Why is the Fun House next to the Tunnel of Terrors?

Session 3: Non-Poisson: We make a useful contact. Probably he will betray us and we'll all die horribly.

Session 4: He Might Be Foreign: After the Not At All Sinister Speech, we attempt to gather information about our target. Some of it may even be valid.

Session 5: Blue-Tinted Hands Reaching Up From the Pan: Every adventure has a dungeon.

Session 6: Don't You Generally Throttle People In Toilets?: What are we here to do again? Not to fight the monster, thanks.