I've opened the Kickstarter pre launch page for Die of the Dead. If I haven't already talked your socks off about it in another thread, it's an utterly gorgeous Dia de Muertos themed dice game. I've made sure to hire a Mexican artist, as well as a cultural consultant to make sure I've not misappropriated the culture (and my friend Angel tells me to put "playtested by at least 1 Mexican" on the page, but I just think he's making sure he gets namechecked in the playtester credits).
Anyway, the game itself is pretty unique- it's dice rolling, but also about knowing where your dice are, and how you can manoeuvre them to better positions, as well as other forms of mitigation. It contains 4 beautiful caskets and 3D steps. And 75 dice, including 15 custom dice, all for £27/ $35. Plus shipping will be subsidised to make sure that the KS still comes in below MSRP.
Also I should state again it's beautiful: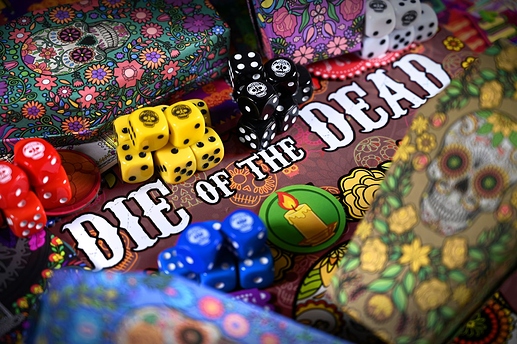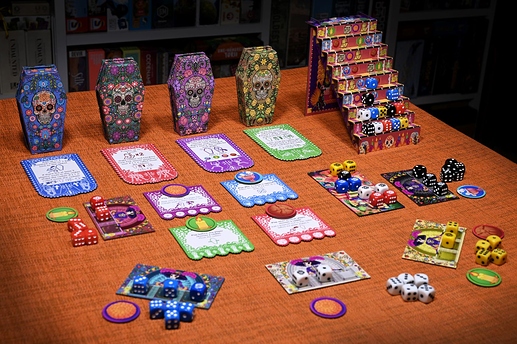 Please check out the prelaunch page here: https://www.kickstarter.com/projects/radical8games/die-of-the-dead
And feel free to ask any questions!