Brass!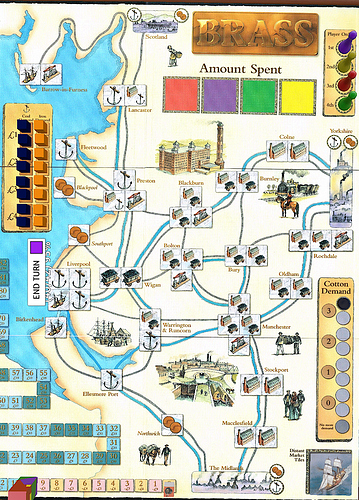 I found a mod that includes the player boards, which should make it easier for everyone to keep track of their tiles. At the beginning of the game, everyone's player board looks like this: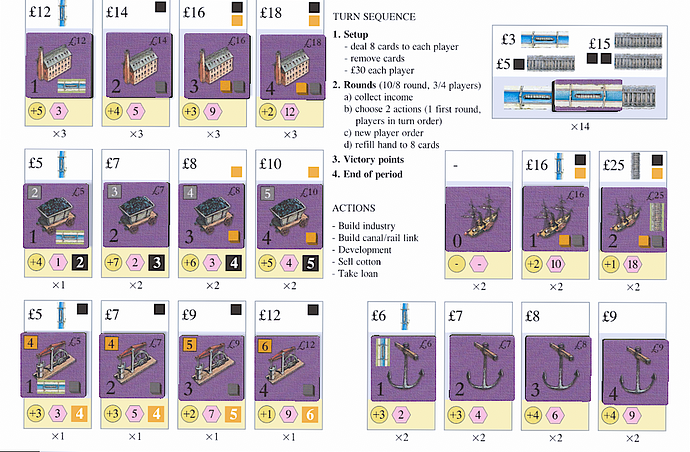 The turn order is: purple (@Captbnut), yellow (@GeeBizzle), red (@Benkyo), green (@Chewy77).
The restrictions for this turn are:
You only have one action (first turn only)
You may not build railways (canal era)
You may only build one tile in each location (canal era)
You must be connected to either a coal mine (belonging to any player) or the market to access coal. The connections do not need to be your link tiles.
I'll PM everyone their cards shortly.
P.S. @Captbnut, I'm afraid TTS forced me to use purple instead of pink