We're back again with our unique Boardgame Convention, where adults are kind of rare and we demonstrate that boardgames are exciting and valuable, even in remote parts of Africa. It's taking place in September in Omoro District in Northern Uganda. We're now in our fifth year but this time we have some new elements.
Check out what we are doing at Uganda Village Boardgame Convention & Science Camp - a Creative & Arts crowdfunding project in Birmingham by Ben Parkinson and, if you can, support and share what we are doing amongst friends and followers. The only support we receive is from individuals in the hobby and we do as much as we can with whatever is raised. This year times are hard for everyone, but maybe just maybe we can reach our target of £2,650, which is essential for us to put it on again this year.
We invite children aged 8-15 from schools we work with and through their communities. We feed them and house them for four days and every day they have a wide variety of games to play. The name of our organisation is Chrysalis - http://www.cyen.online - and our aim is to help children in rural and inner city areas in Uganda reach their potential. We've found boardgames to be very helpful in this regard, as so many have taken to them and learnt the skills that boardgames can teach them - planning, resource management, social skills, written english, creativity, competitiveness and much more. So many games feature specific parts of the world and it also helps children to think bigger, when they realise that the world they know is just one part of a huge whole of exciting and innovative things to learn.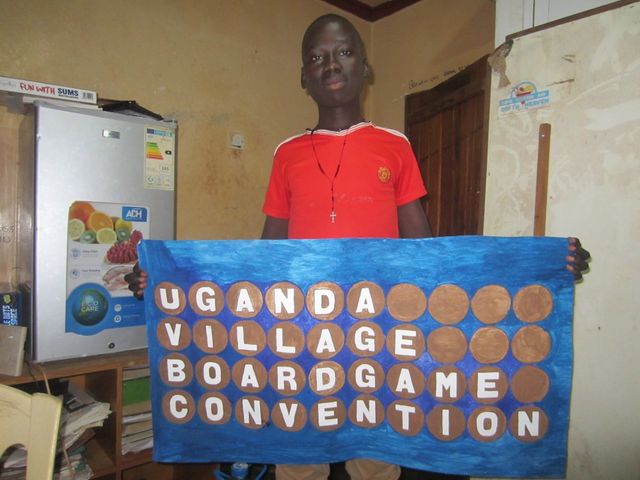 Every year we have a large omweso competition and this design by Innocent (pictured) was based on the four row omweso board that most of the rural children know.
Anyway, feel free to support and/or share the link above for the Convention. We are relying on your support.