Yeah, going to get a bit political here. Other mods, feel free to mod me.
I was watching the new NPI video on Bloodborne (which is, incidentally, a jolly good review):
and I got hung up on this: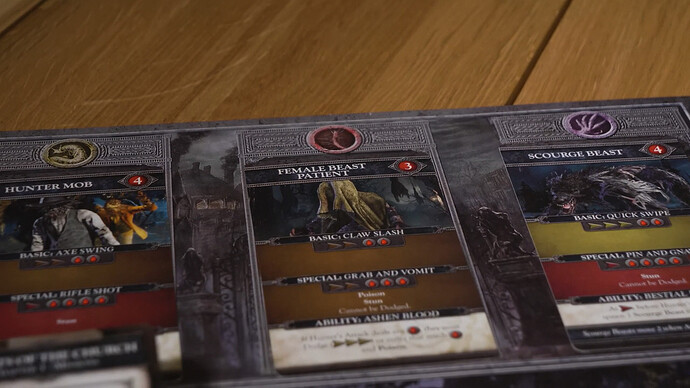 "Female".
Nothing in the game gets marked "male". Male is just normal, it's what we assume everybody is, even horrors that want to eat your face. But female, female is different, female is notable. I suppose I should be grateful it doesn't have a hair bow or massive breasts.
Boardgames can be better than this.
(And if it's a term from the video game, that was a good time for the designers to say "no". But from a very quick skim it doesn't seem to be.)